epic.EIGHTEEN - Day 2 Round Up
Published 18/06/2016 10:30 by gitsie
Day two at epic.EIGHTEEN saw the return of 'Breakfast and Chill', your chance to enjoy some relaxed, casual gaming with a side of chatty banter from JoeShow and guests. This morning Joe was joined by Danny 'Ddanblack' Adlem, our Hearthstone Tournament Admin, to keep you all company in the Gallery as you enjoyed some top notch catering from the Kettering Conference Centre Kitchen. If you missed the weekend's first Breakfast and Chill, you can watch it over on our Twitch channel.
It was all go in the Gallery today as members of the epic.Stream Team, as well as some very welcome guests, made it their home for the day. Whether it was building and mining for resources with Beej and LZStealth in Minecraft, running, jumping and fighting with swords in our Nidhogg fun tournament, dungeon crawling with epic.LAN regular M0RT, or enjoying all the memes with JoeShow and Naysayerz giving Blizzard's 'Overwatch' some love on the Central Stream, it's safe to say, there was something for everyone on the big screen today.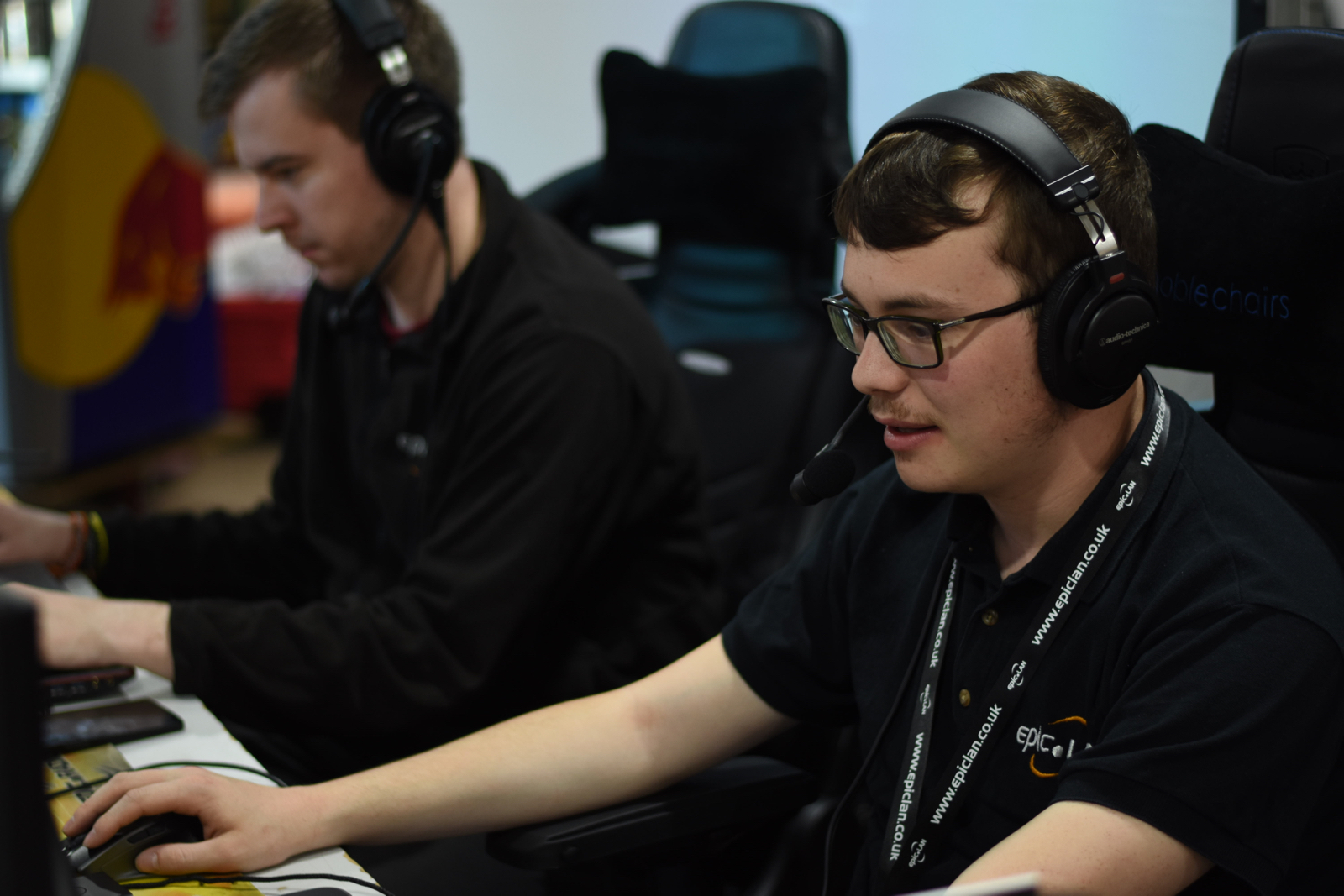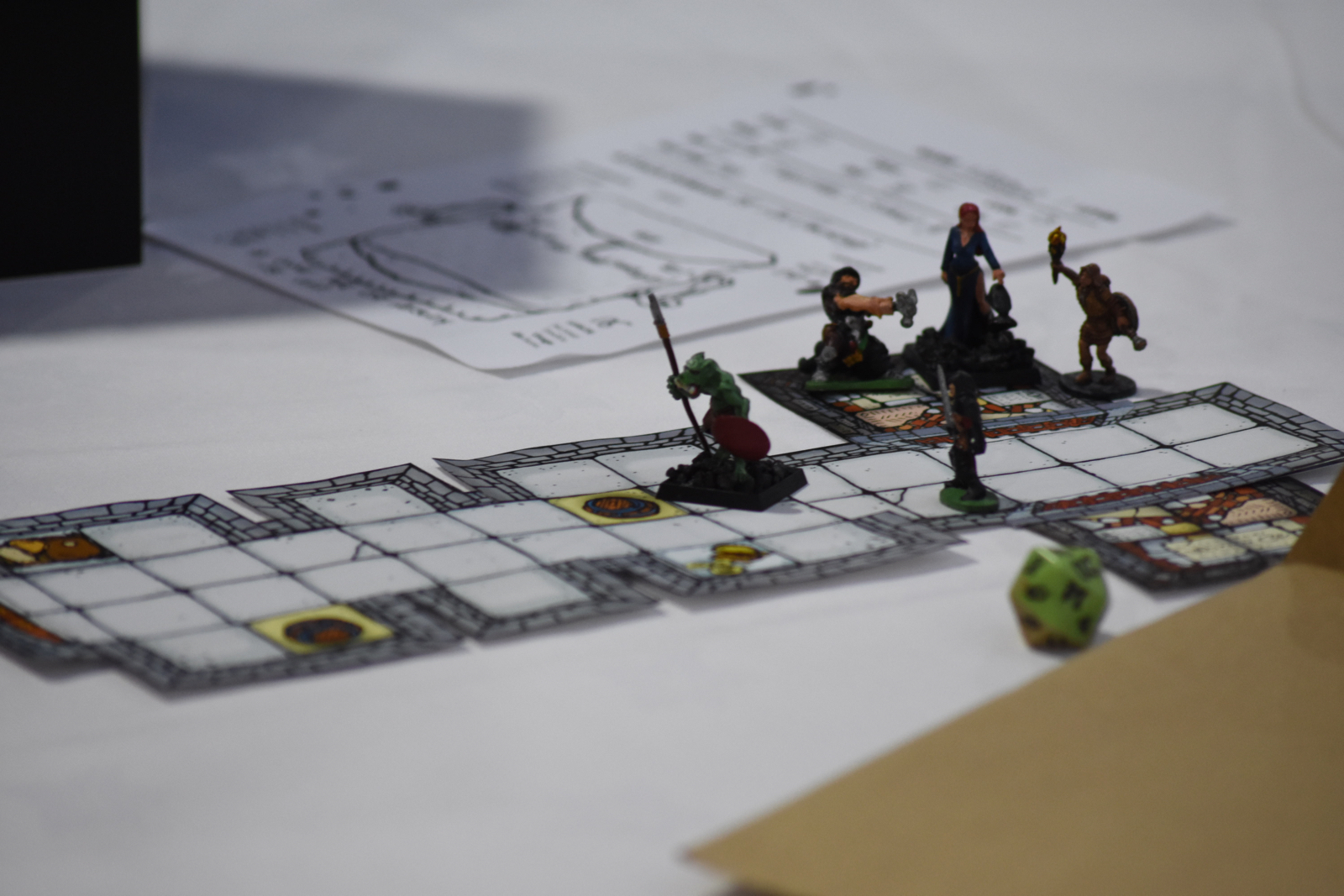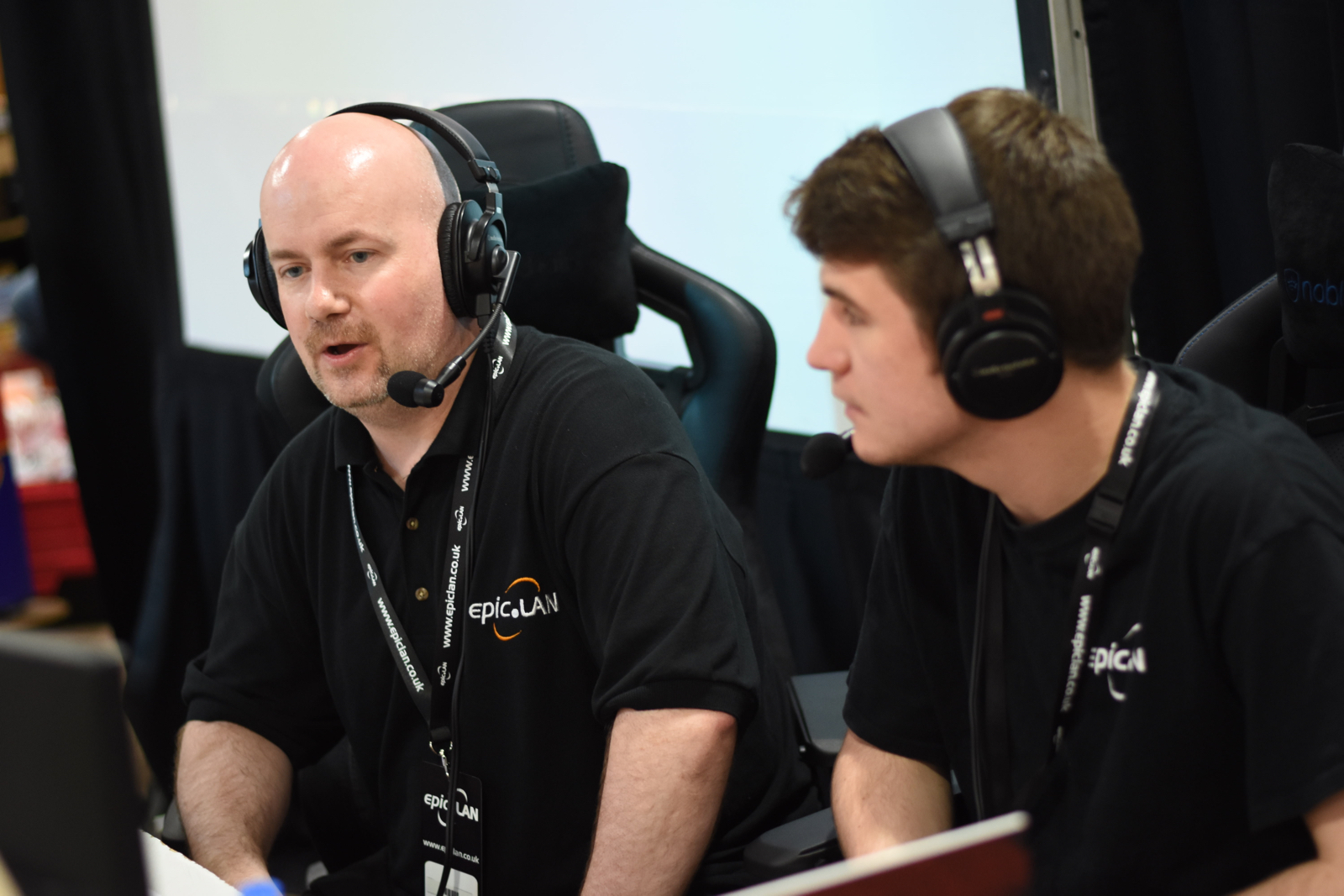 We also saw the highly anticipated return of SpecialEffect for day two of epic.EIGHTEEN. SpecialEffect is 'The Gamers Charity', and as usual they were busy with many of you trying out their eye-control set up of Dirt 3 and talking to them about the fantastic work they do to support individuals who need adapted hardware due to disability or physical limitations. JoeShow and Naysayerz took the opportunity to go head to head in the fastest lap competition that SpecialEffect kindly hosted for us. It was a close call, but in the end Naysayerz took home the trophy after being crowned the 'fastest we've ever seen' by SpecialEffect's own Barry Floyd. If you want to see just how close it was, you can watch the epic.Bitesize coverage over on our YouTube Channel. After beating JoeShow on the virtual race track, Naysayerz spent some time in one of our clan rooms, Longstone, enjoying some Virtual Reality with the HTC Vive. Hitting baloons has never looked like so much fun. JoeShow had a go to...although we're not entirely sure what he was doing.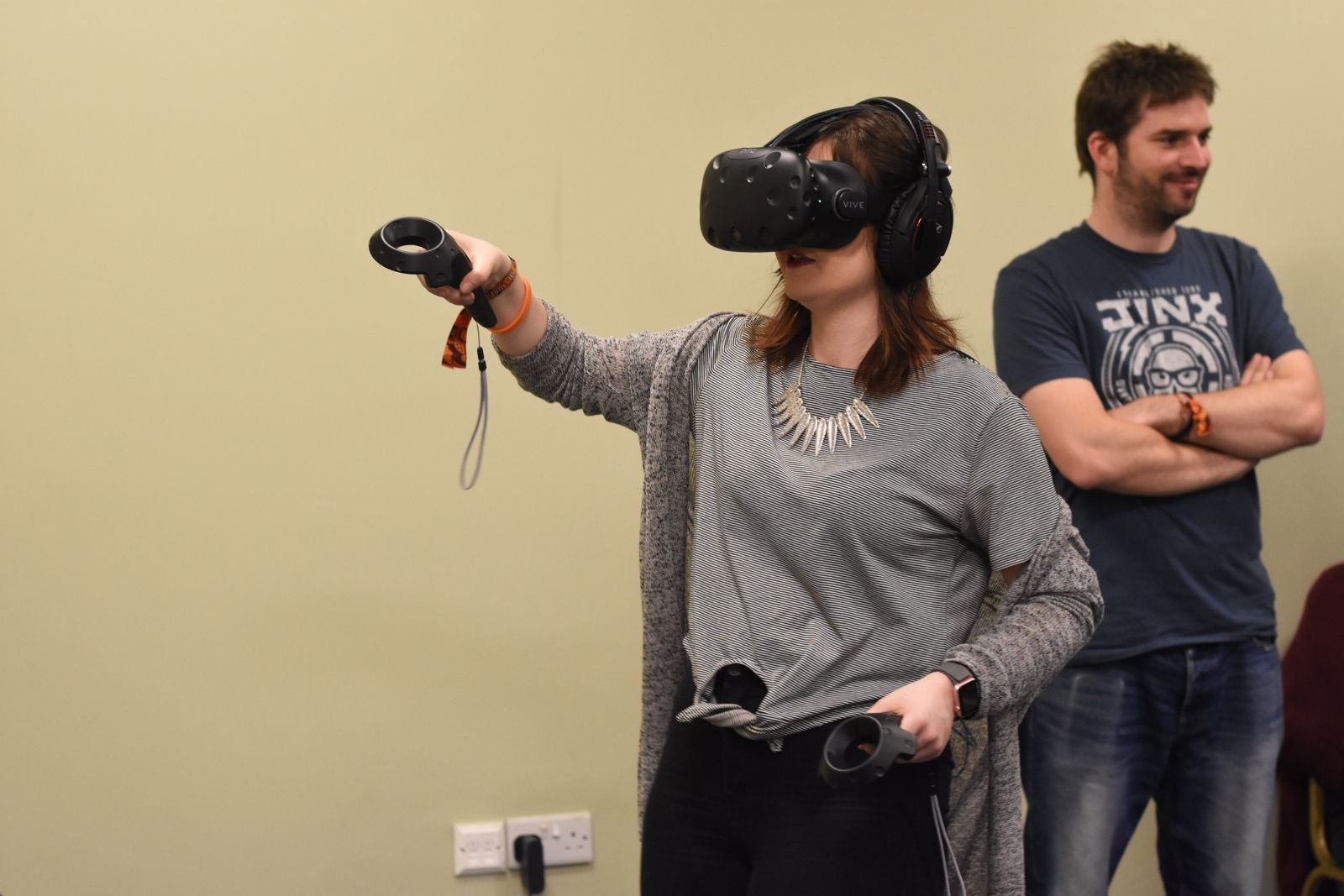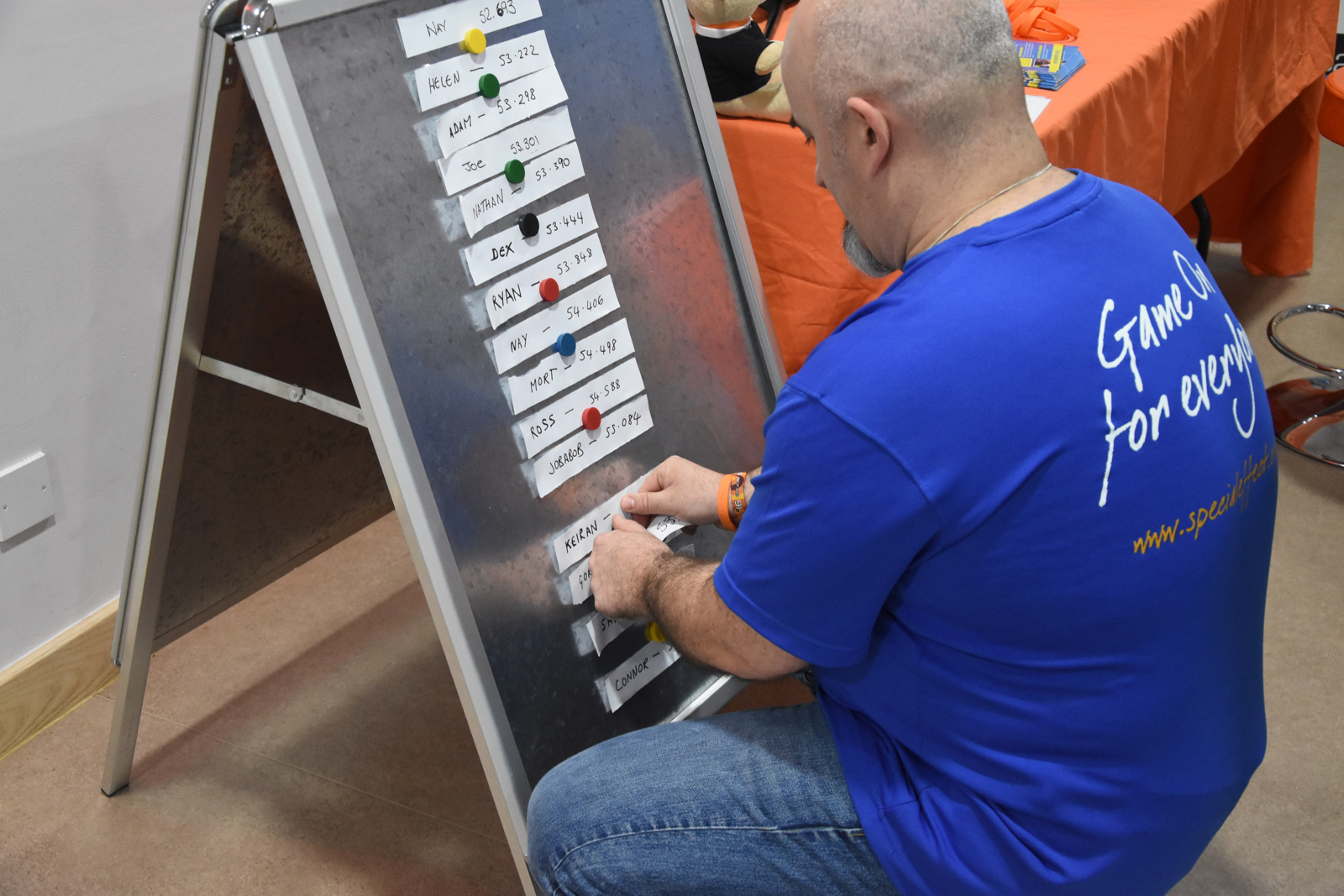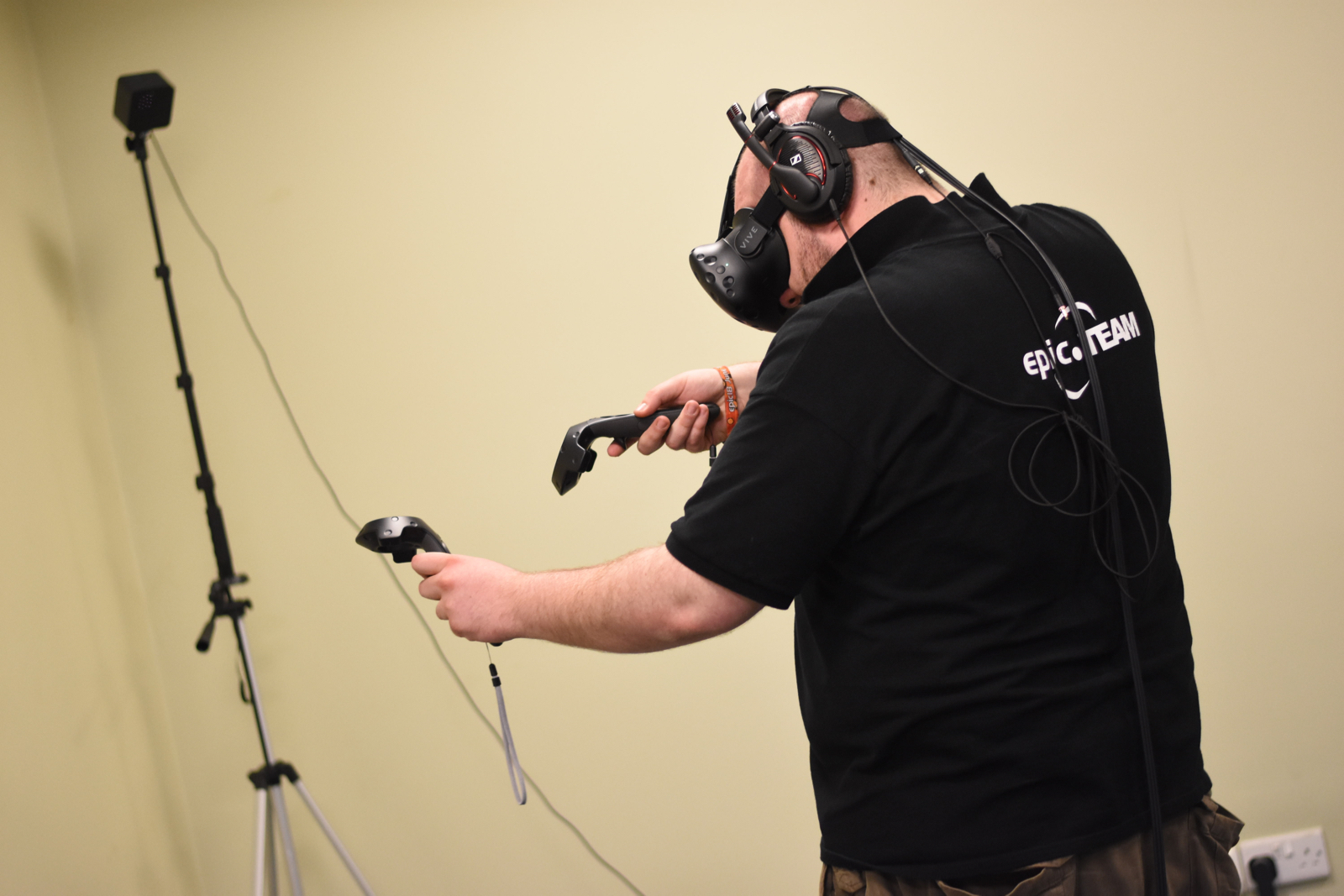 And lastly, but no means least, Friday wouldn't be Friday at epic.LAN without the Pub Quiz. This time Winbar was joined by JoeShow, Naysayerz and Beej on the top table, whilst the cast of Lord of the Rings invaded the Gallery to try and win some coveted beer money. With rounds focusing on John Barrowman, cryptic picture clues and, of course, Ant and Dec, you would have been hard pressed to put money on which team would win. Funnily enough though, it was the team made up of epic.LAN regulars M0RT, Elsie, John McClane, Jay and others who won by 4 points. Congratulations on your third consecutive win fellas! The boat race followed the Pub Quiz, and despite not seeing the rumored return of Mintopia the staff team managed to pull themselves together to make Winbar proud for the first time in...well, a fair old time!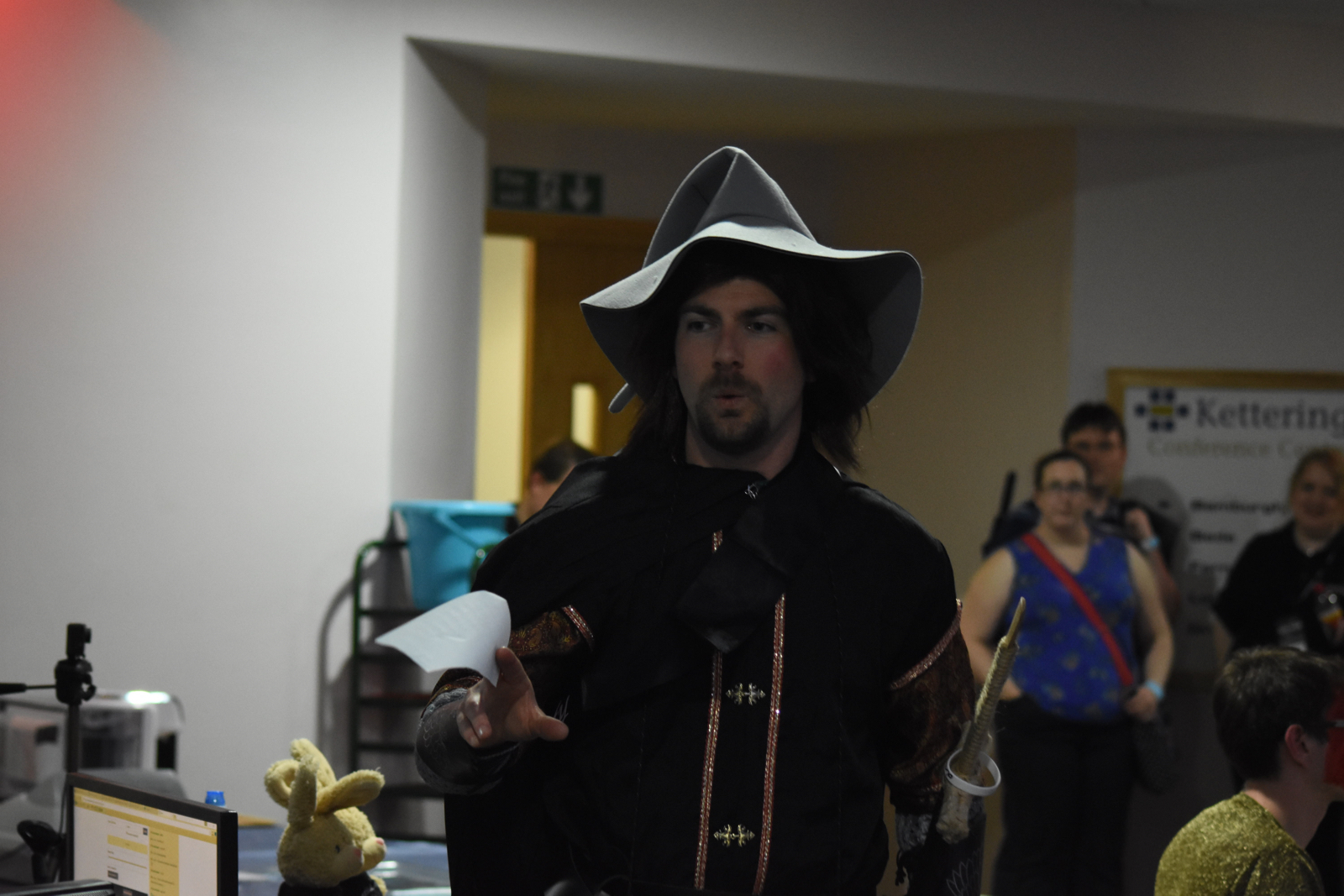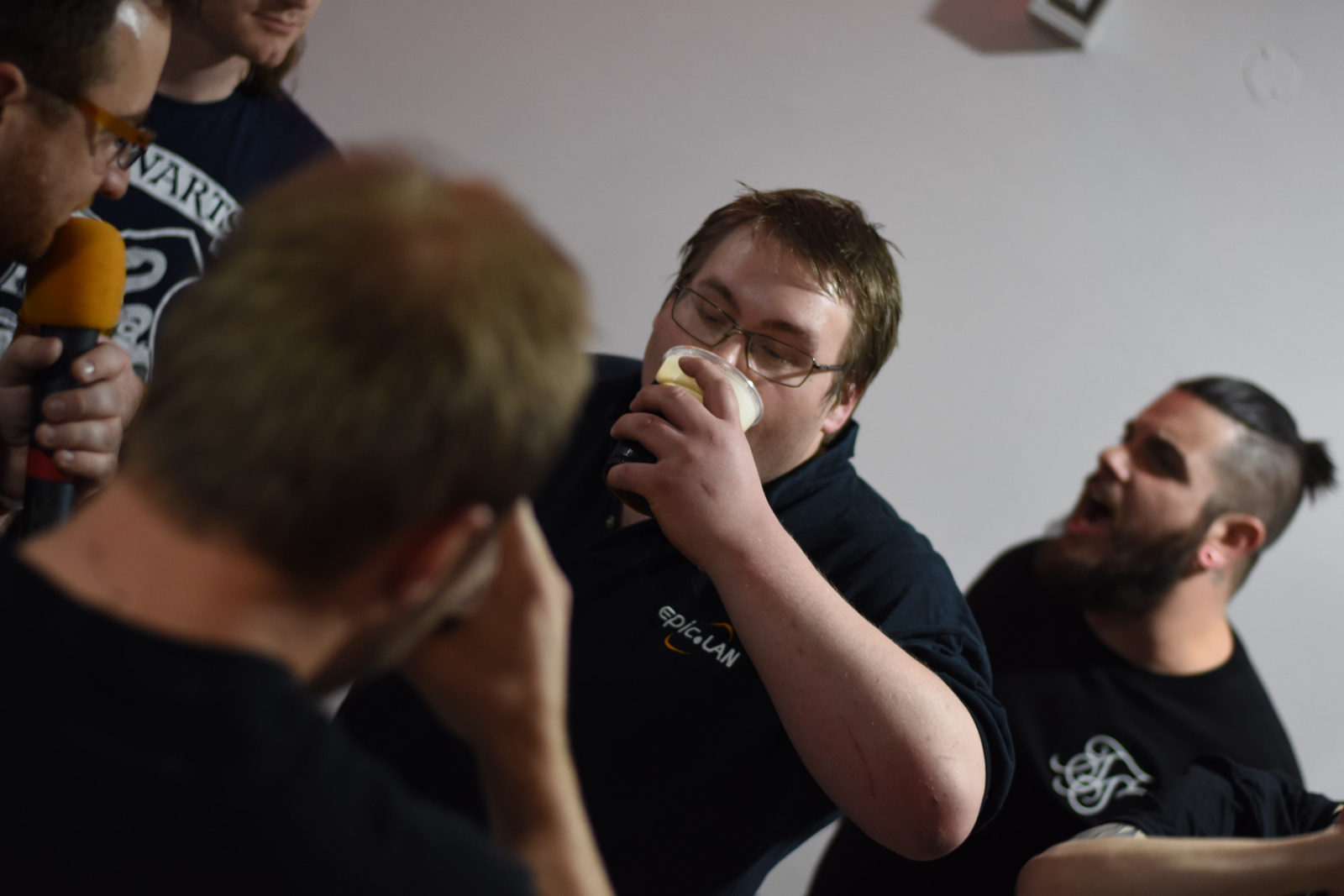 And that was only day two! Stay tuned for more epic.Content coming your way on day three of epic.EIGHTEEN!