epic.NINETEEN Day 2
Published 15/10/2016 14:07 by gitsie
Was your Friday at epic.NINETEEN as random and exciting as ours was? We had toy soldiers and Roman armies invade the Gallery, some epic spillage in the staff vs. participant boat race, and a first round knock-out for The Kenwyne in Midnight Werewolves. But, in case you missed anything from yesterday we're going to round it all up for you. Because we're nice like that!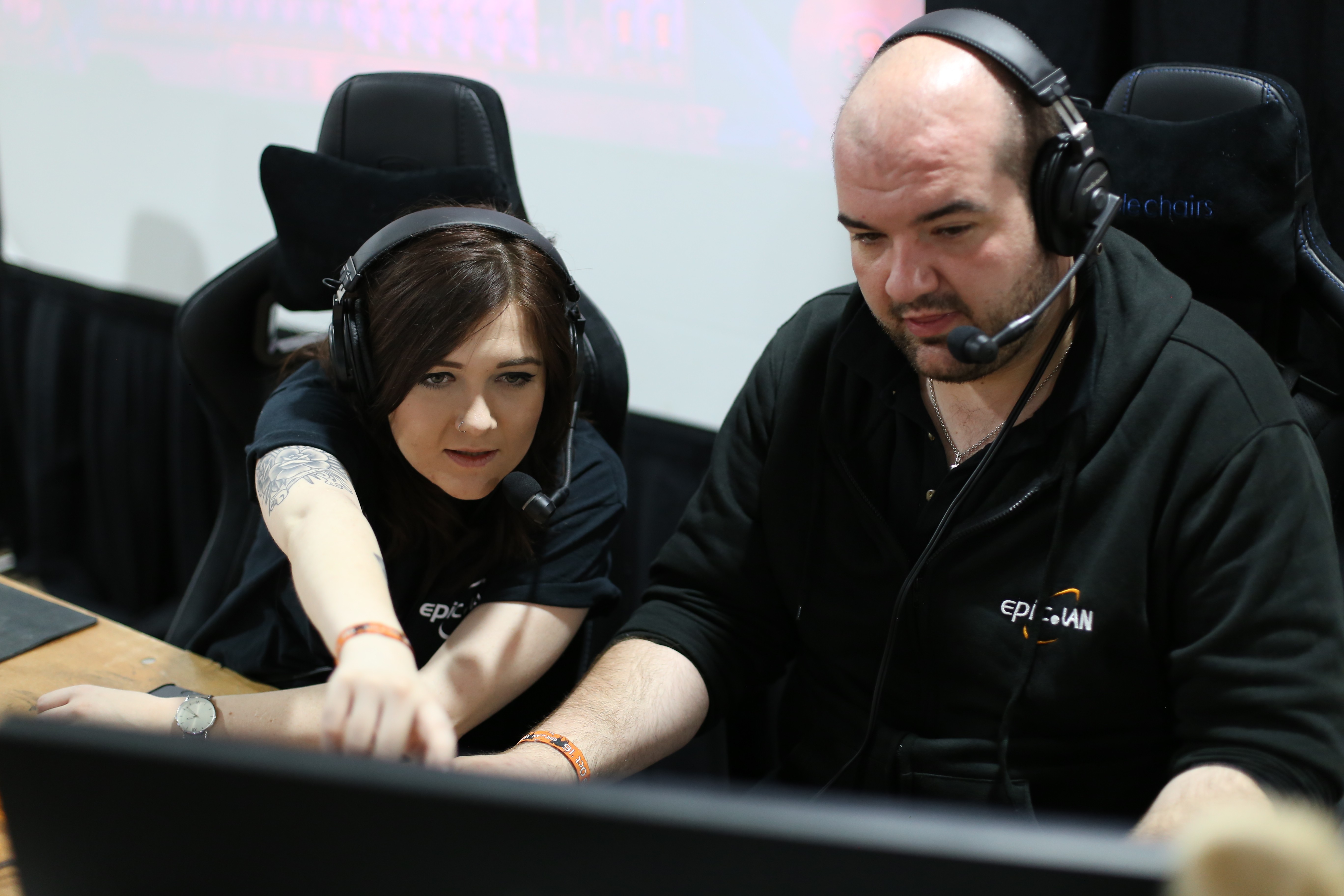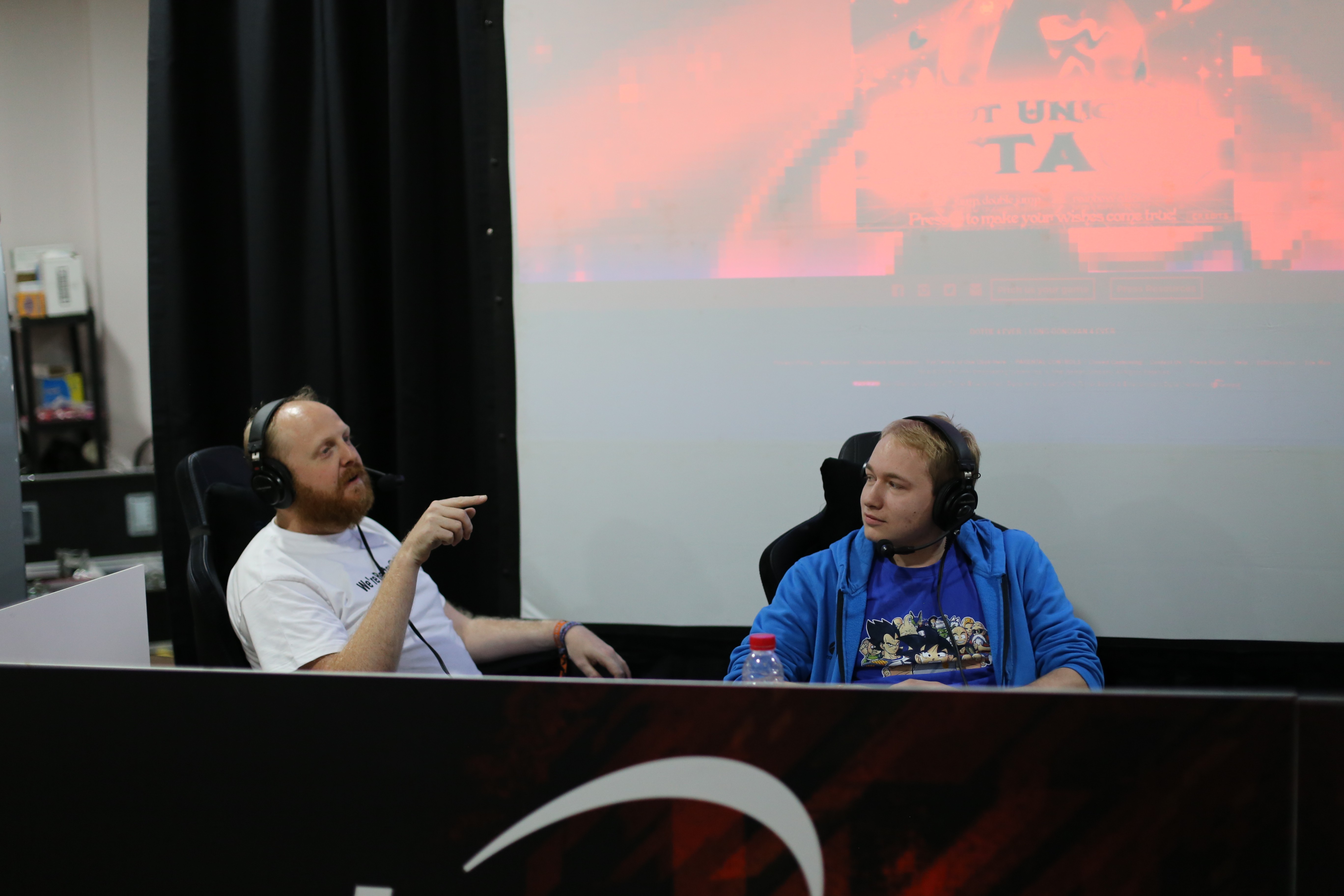 If you were awake before midday then you no doubt caught some of the action on the big screen with JoeShow as he sat down with you all for some 'Breakfast n' Chill' and a nice game of Planet Coaster. A bit later, JoeShow was joined by Acheashadow and to play some smaller titles like 'Eets Munchies' and 'Holy Potatoes', a game that takes you behind the scenes of RPG weapon production. Trust us, it's comical. Talking of the big screen, Naysayerz sat down with Dutyhero, Davemarr and Ash of epic.Stream Team fame to discuss gaming, beards, LANs and Robot Unicorns. If you missed any of the action from the big screen on day two you can catch up by heading to our Twitch channel and seeing our highlighted central stream videos.
Everyone loves a good Pub Quiz, especially when it's hosted by Winbar and there's a round in tribute to Ant and Dec. During the Pub Quiz there were some of you who made a valiant effort to dress up as per Friday night tradition at our October events. The 404 guys recreated a somewhat terrifying version of the Roman empire whilst Team Faboulous (Reech and Gunmens) donned some very fancy green plastic and waddled around like Toy Soldiers. Special mention goes out to those of you who turned in some of the loudest and most incredible suits we've ever seen!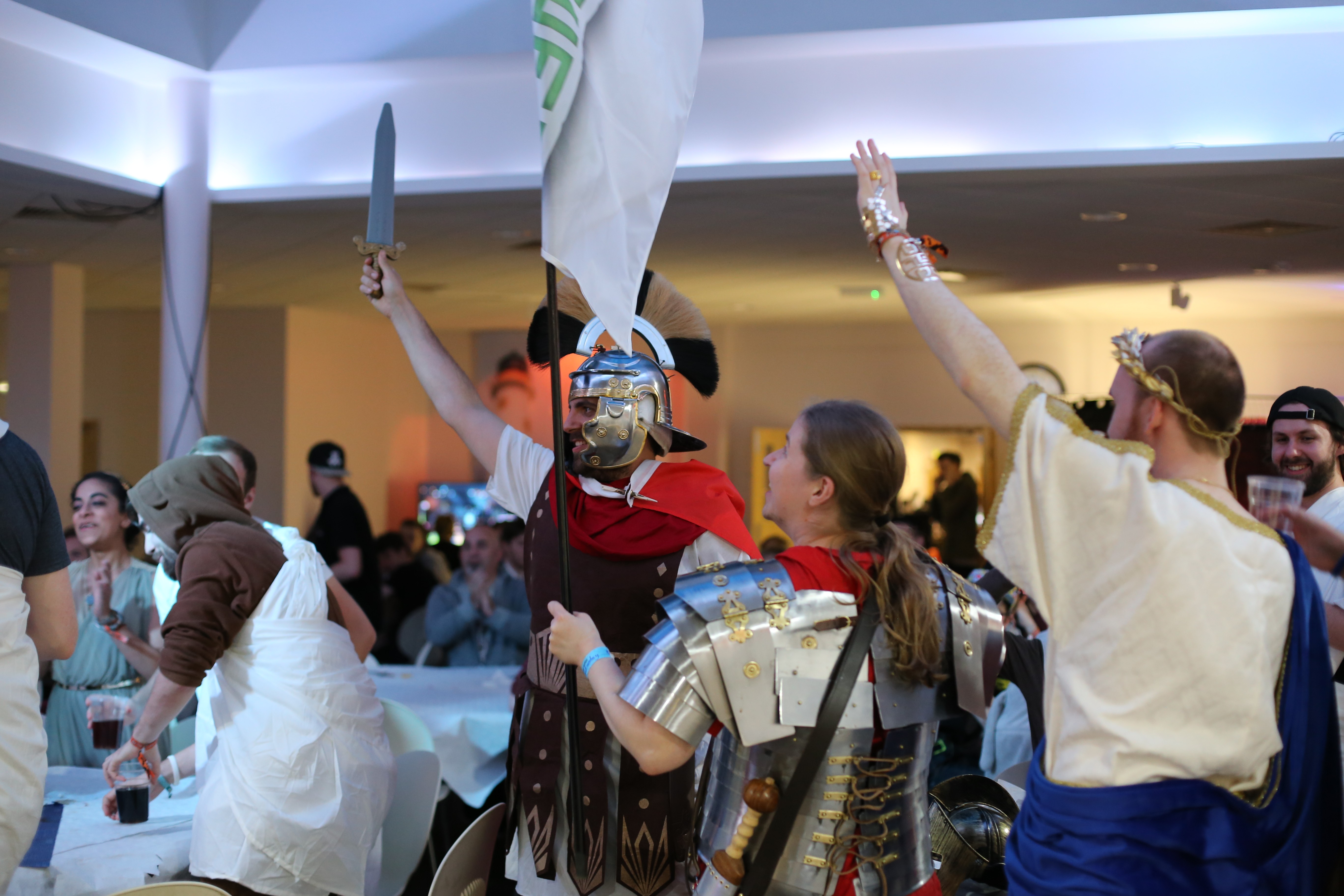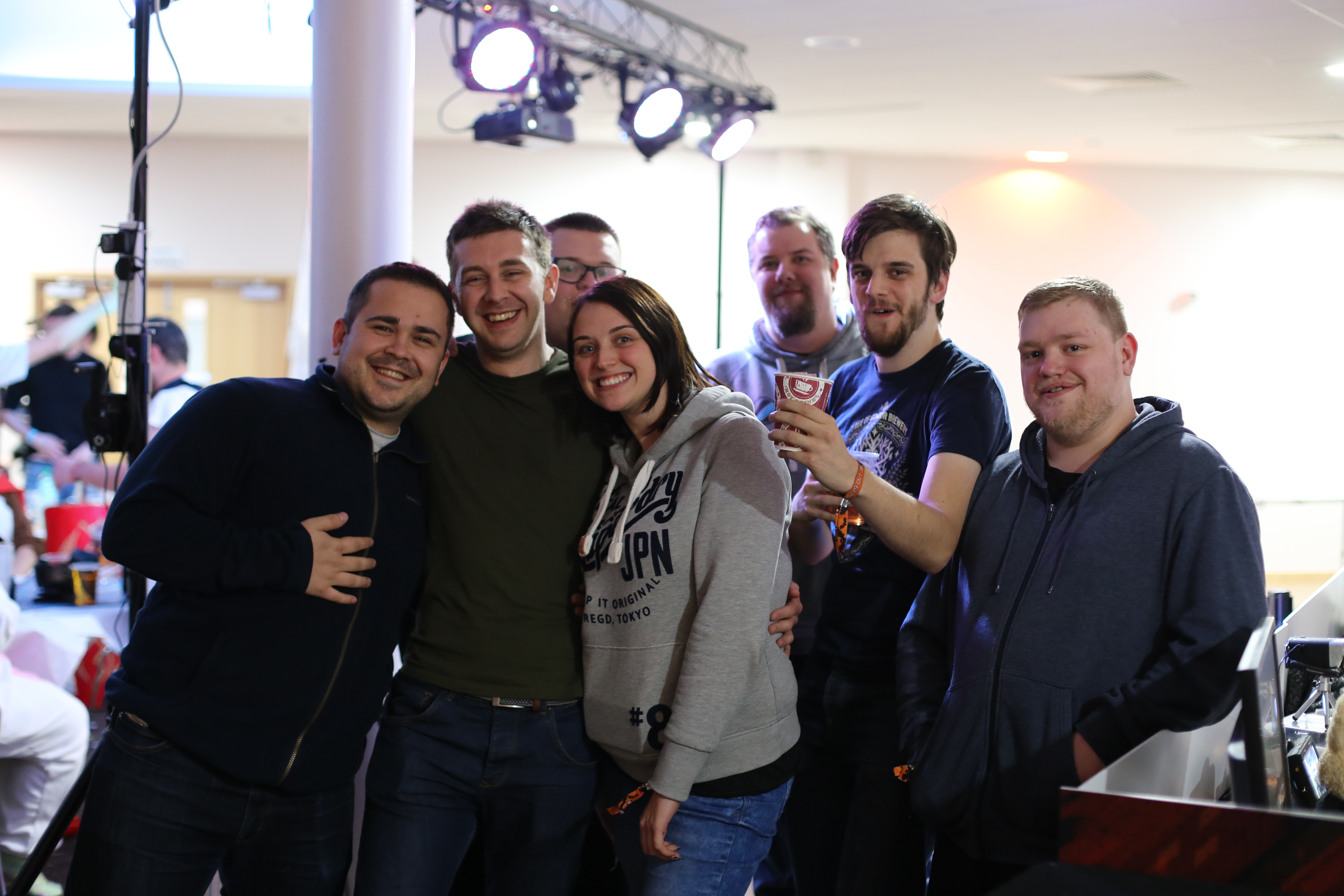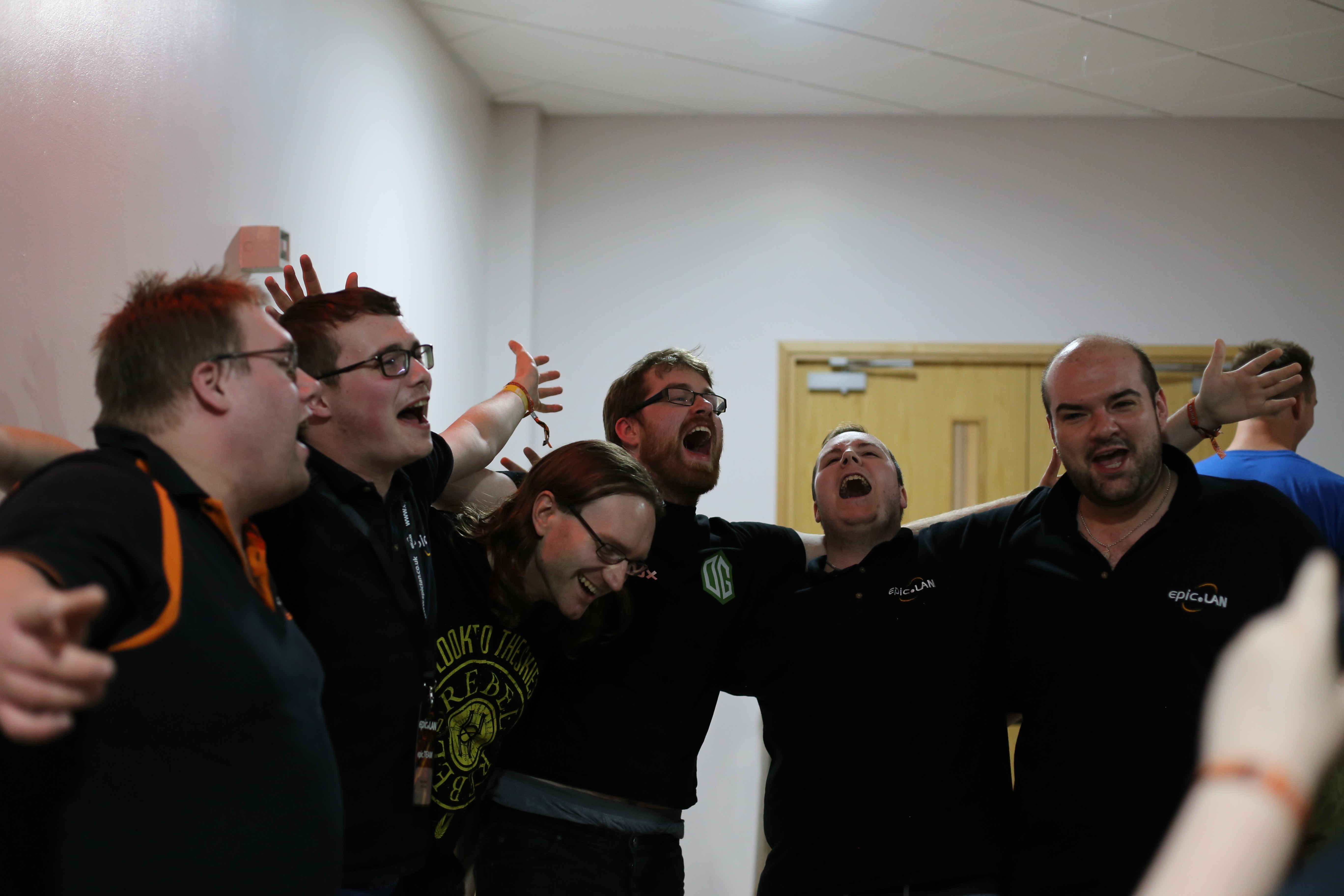 There were some tricky rounds throughout the Pub Quiz, the harshest question possibly requiring you to guesstimate how long it would take to upload a 5gb file on an 8mbps ASDL link. Be honest, how many of you got that right? After the quiz Squirrel and gitsie spent some time with the winning team, affectionately named 'F**k MRated' which included former Pub Quiz winners Ddanblack and John Maclane. Keep your eye out for the video we filmed with them, coming to a YouTube near you soon!
After the Pub Quiz it's always the infamous epic.LAN Staff vs. 'Punters' (we hate that term, you're all like family!) Boat Race. We managed to drag Ricky the Barman and MRated in last minute to complete the Staff row, which proved to be a good tactic as epic.Team were once again victorious! But a good effort was made by all, even if you did cover gitsie in beer along the way.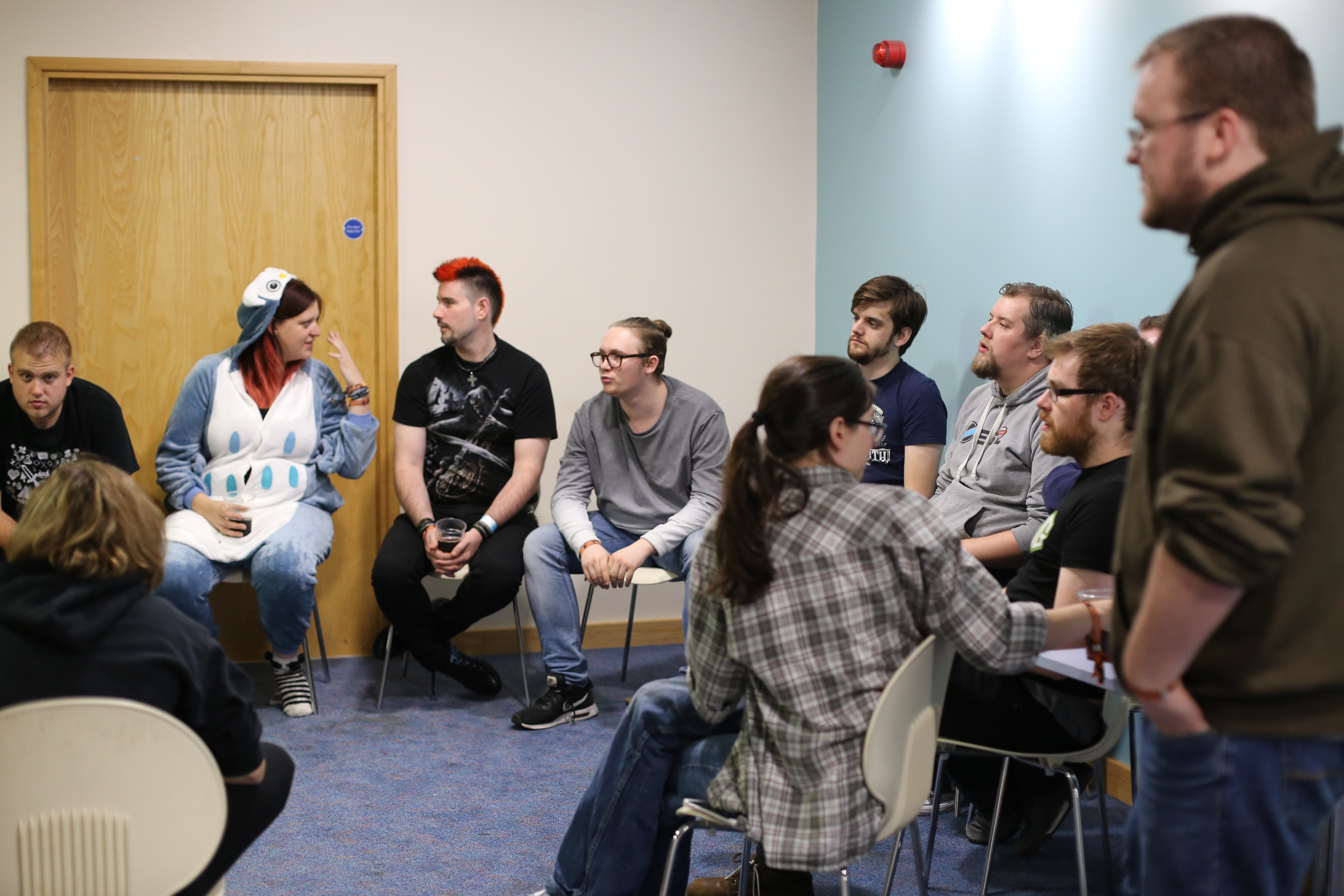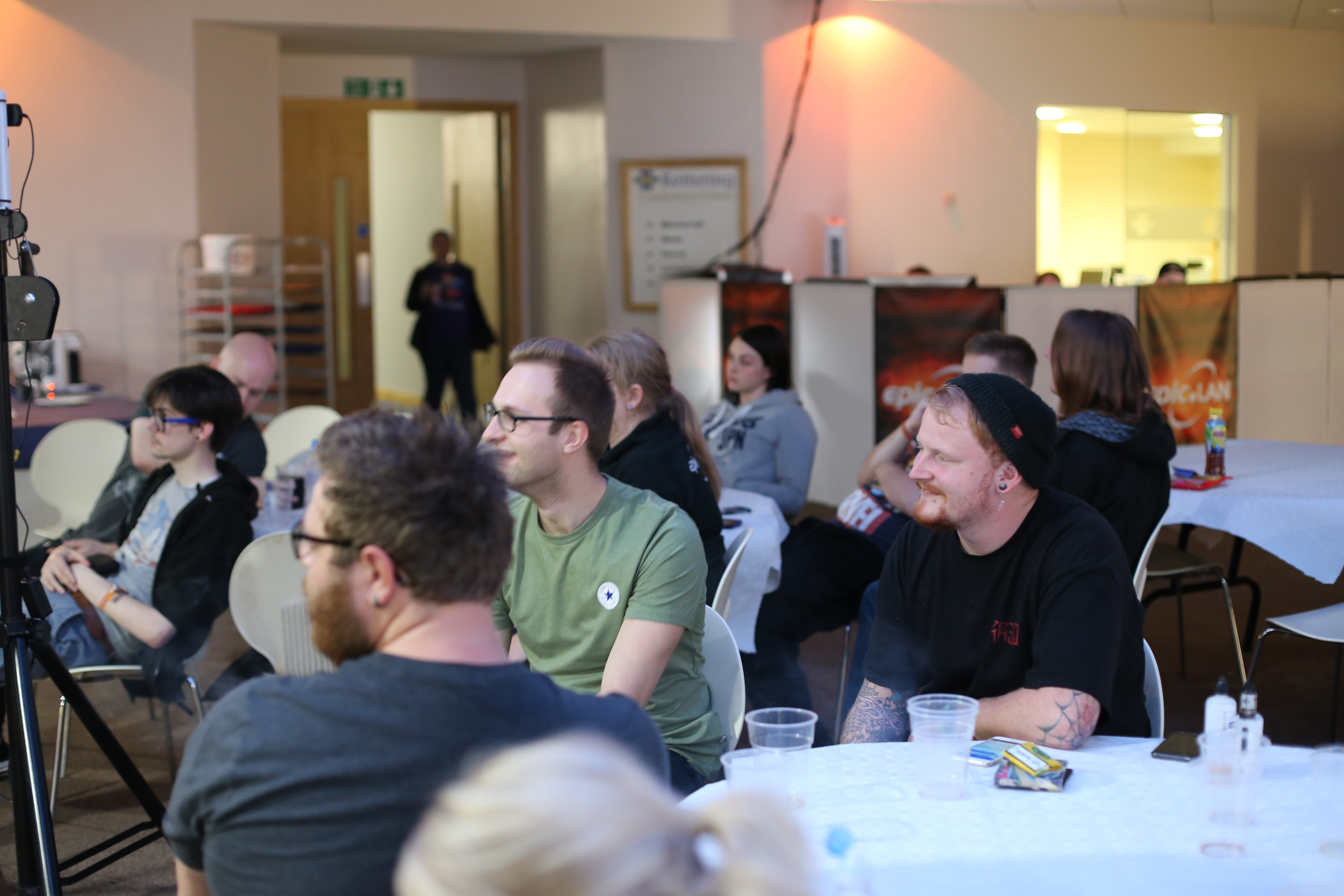 The night ended with some midnight Werewolves action out on the balcony, with Astrolox modding and Gunmens taking part for a change, whilst Beej entertained many of you in the Gallery with a game of Quiplash. Never before has the question 'A good substitue for a necktie' been more of a mistake! If you've never played Werewolves before, an epic.Bitesize video will be on YouTube soon so subscribe to us here so you can get notified when we upload. If you're not familiar with the game of Quiplash then you watch Beej doing his thing over on our Twitch channel!
We hope all of you have a fantastic 3rd day here at epic.NINETEEN!