epic.NINETEEN Day 3
Published 16/10/2016 12:10 by gitsie
It's been a fantastic couple of days so far here at epic.NINETEEN at Kettering Conference Centre and although it's drawing to a close there's still a lot more happening on the social timetable and in our tournaments so keep an eye on the big screen for information about what's happening between now and 4 o' clock when we have to reluctantly say goodbye to you all again until February. It seems so far away, but don't forget you can stay up to date with the team and what's happening for us in 2017 and beyond by following us on our social media channels on YouTube, Twitter, Facebook and of course by watching the epic.Stream Team every night over on our Twitch channel!
So what happened at epic.NINETEEN on Saturday? The Gallery saw a lot of action, with the Worms WMD fun tournament take over by Reech. A lot of you seemed ot really enjoy the nod to the old school and Reech certainly had a lot of fun! We also had streams from gitsie and Naysayerz, DrunkieMunkie, Ash and Acheashadow as well as some coverage of our first ever Overwatch fun tournament, won by 'The Unit' who you can watch stream on our Twitch channel every Tuesday night.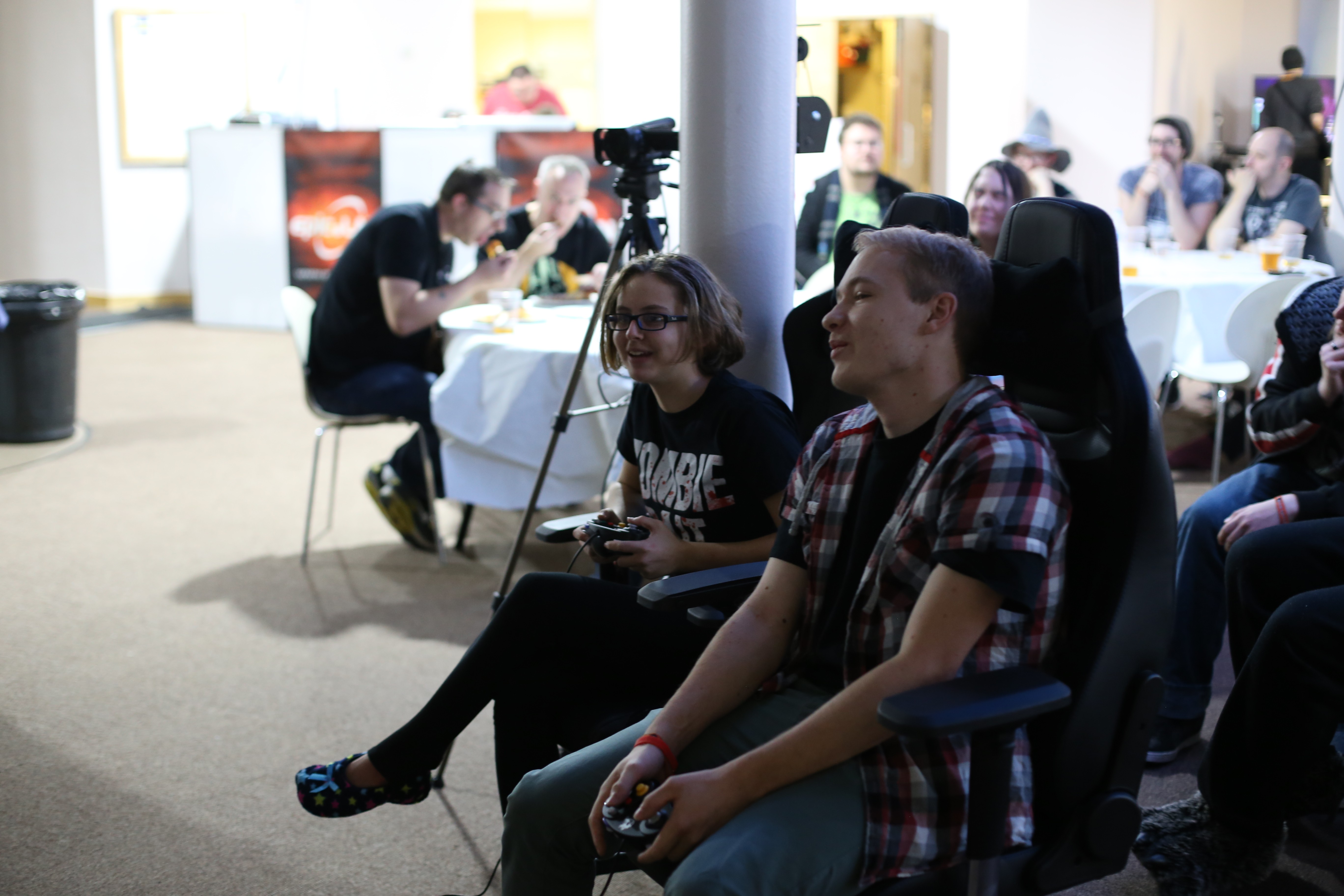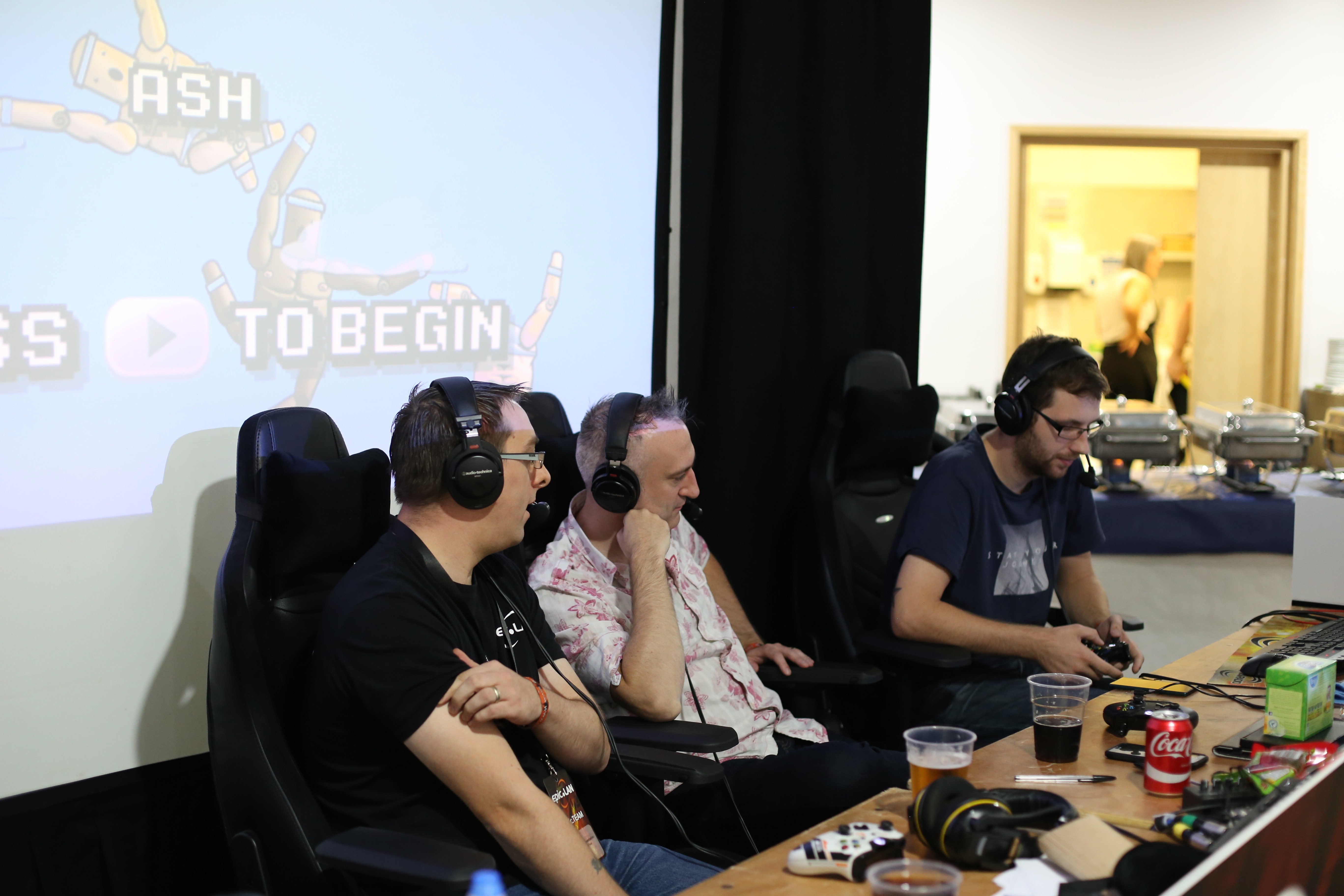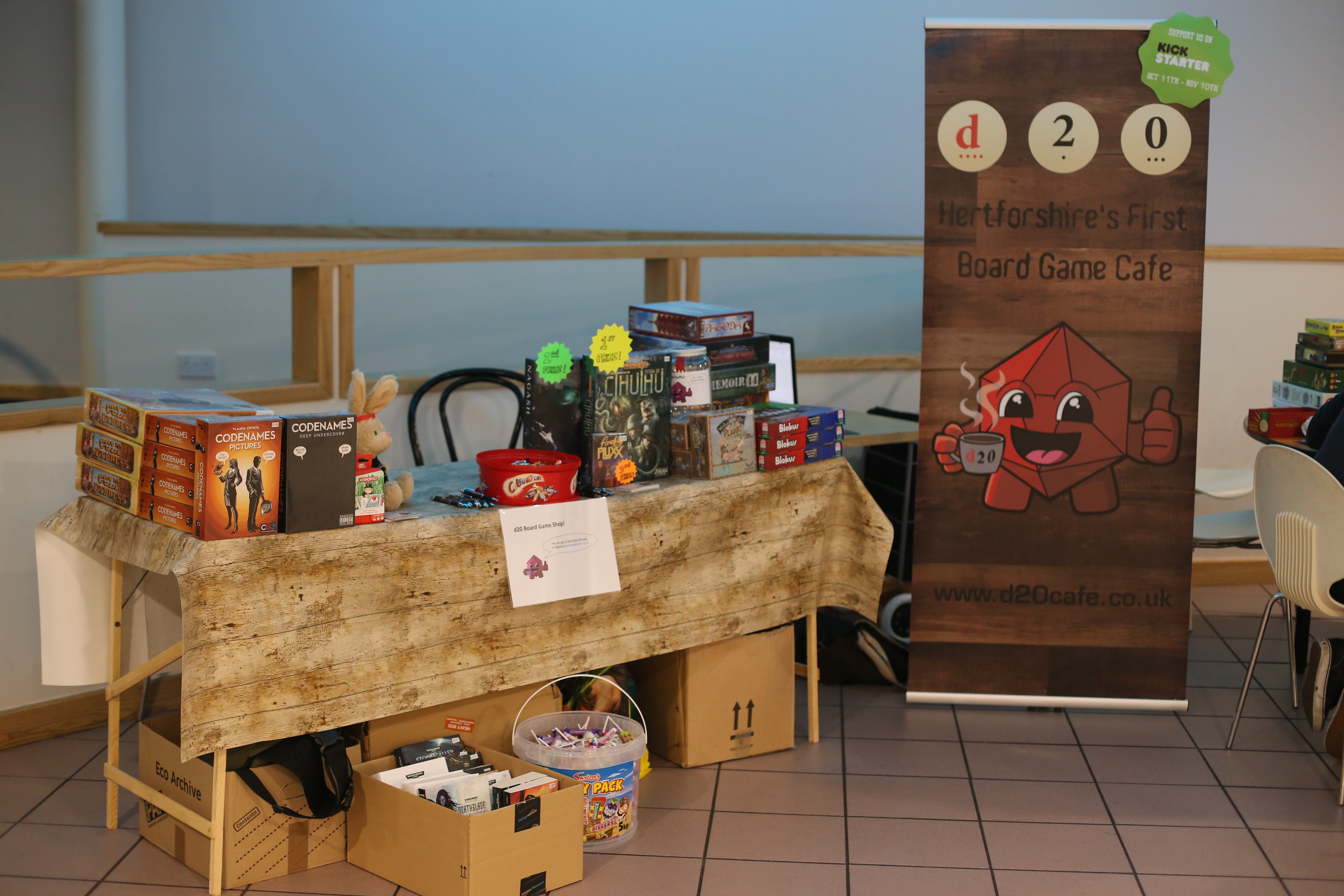 Downstairs in the Lakeside Foyer we were happy to find lots of you enjoying our dedicated Boardgames area, which we get excellent feebback for every event. We were also joined in the foyer by the guys from the D20 Boardgame Cafe - three of our participants who have come together to bring a much needed place for Boardgamers and nerds alike to hang out and enjoy some food alongside their tabletop games. They very kindly held a raffle so if you bought a ticket you could be in with a chance to win some shiny, shiny prizes! If you want to know more about the cafe then head to their Facebook page, Twitter, or if you'd like to support them you can donate to their Kickstarter campaign! Good luck guys!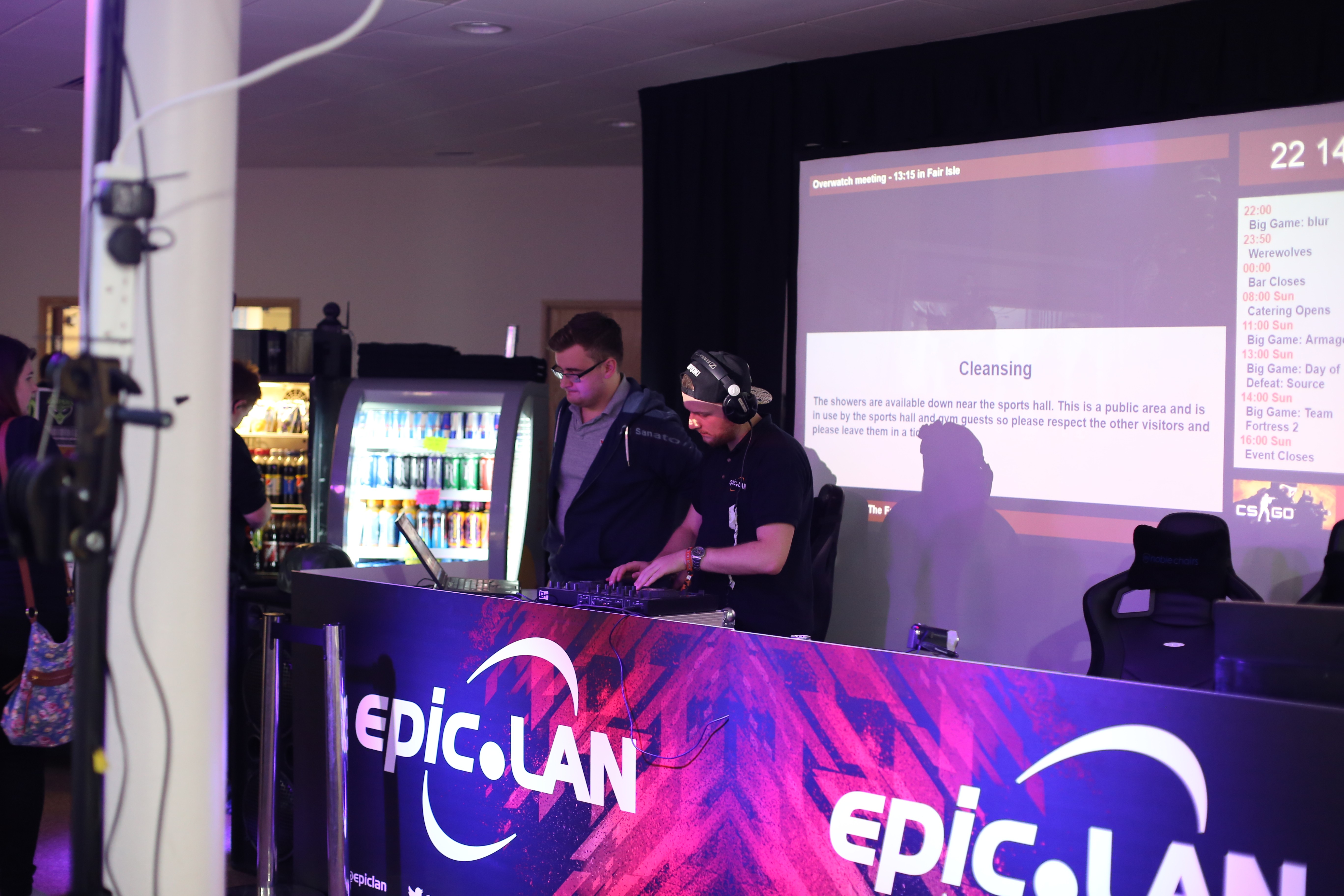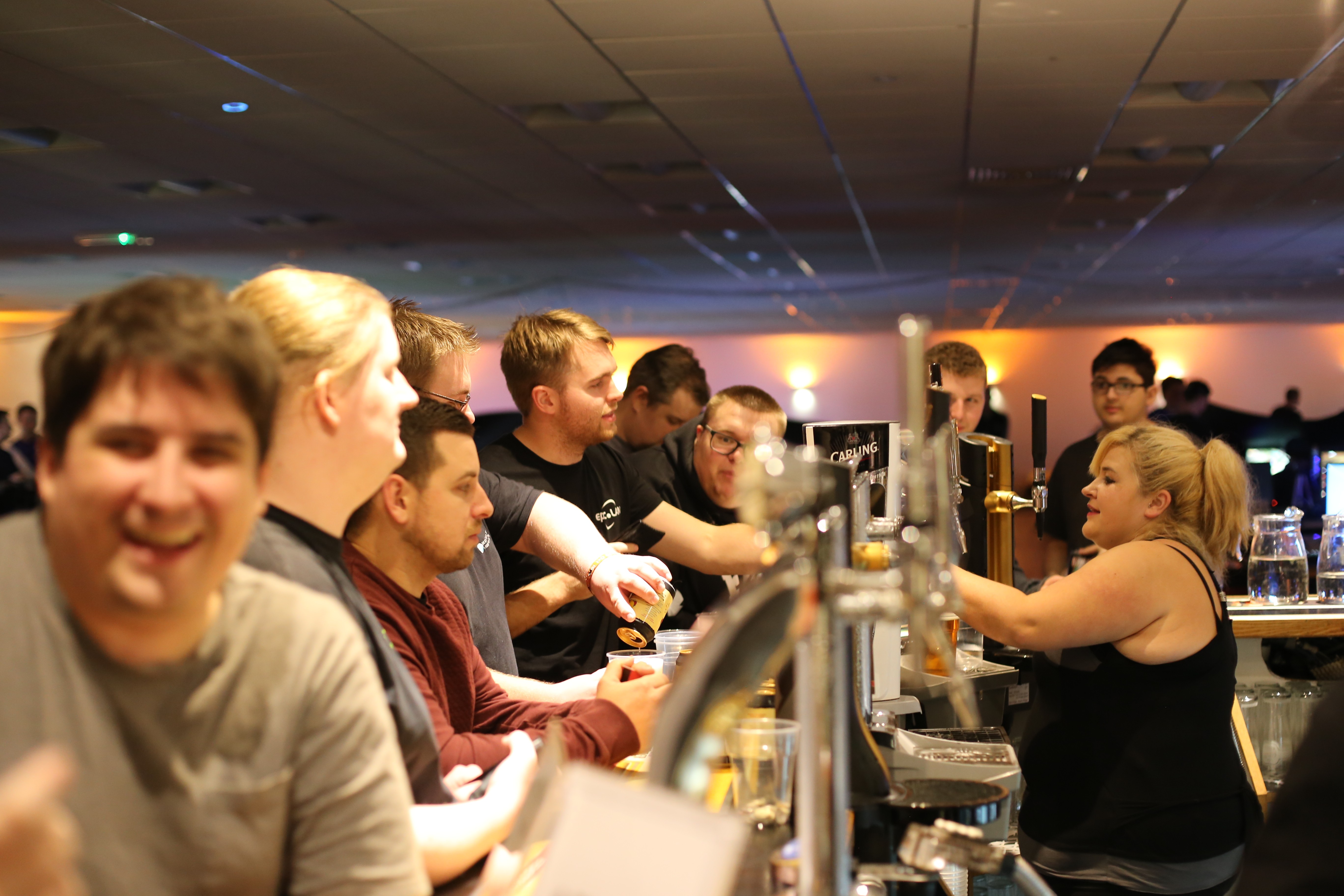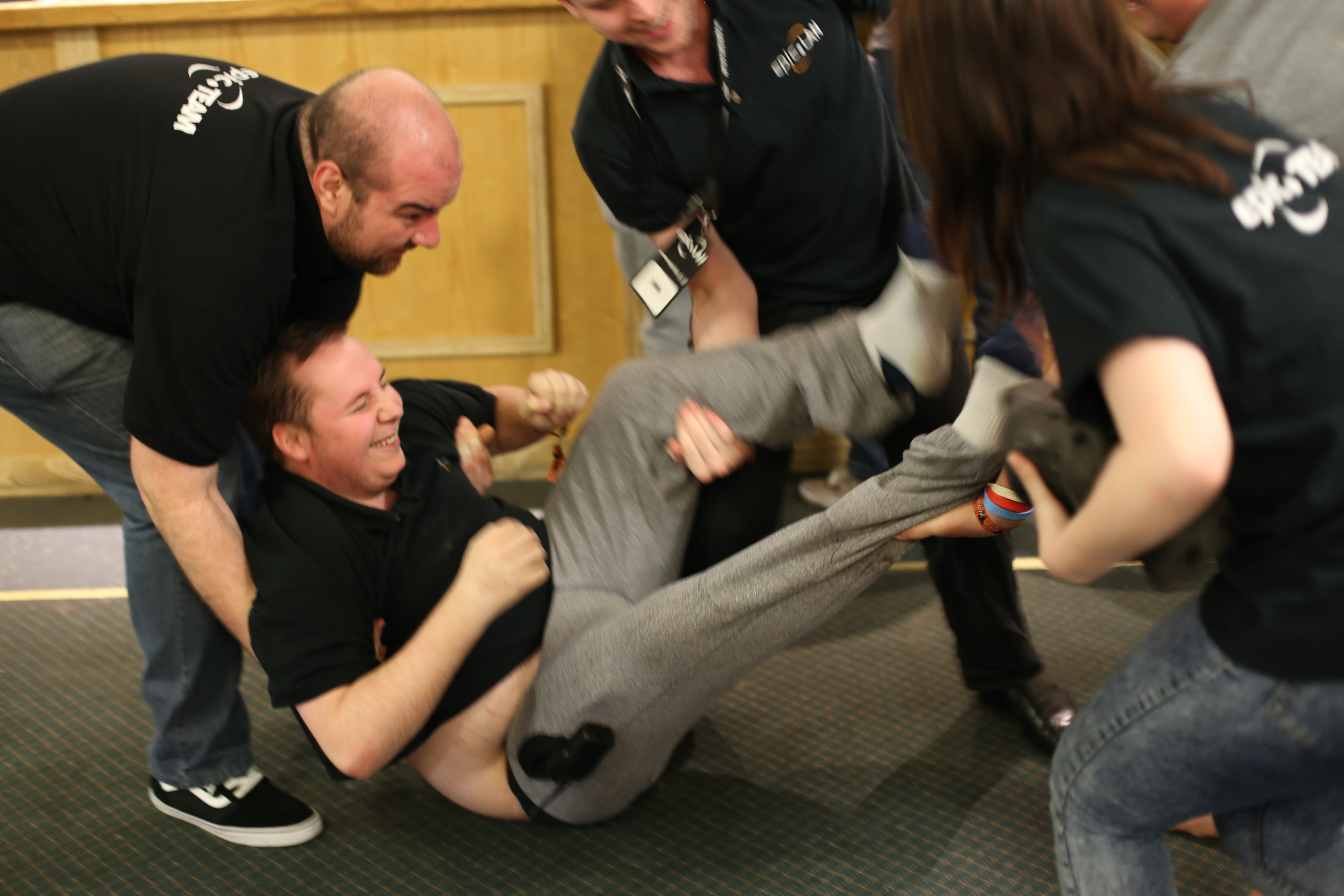 In the evening we were graced with DJ sets from Haden, Mole and DJ Superchief. The guys provided some fantastic tunes that paired well with the epic.Banter hapenning at the Bar. If any of you missed it you can watch our interview with Bar Grill Amy and laugh along with us as she flames Gumpster pretty hard. Talking of Grills at LAN, Naysayerz and gitsie spent some time with a few of the lovely ladies who attend our events to find out what it's like to be a lady at LAN and how we can improve the events for them, and all of our attendees. It was an eye opening experience but we couldn't have been more grateful for the opportunity to hear what you think of how we do things.
If you missed anything then JoeShow has made a beautiful little video for you all that got many of us right in the feelies. So grab a tissue, prepare the dab and enjoy your last day with us at epic.NINETEEN.