epic.People - "Catalysts of Sociability"
Published 10/06/2016 22:00 by gitsie
Some of you, hopefully all of you, may have noticed that during the event there are people running around filming, taking photos, and interviewing both attendees and exhibitors. You might have also noticed that during and between events there's a pretty hefty amount of activity on the epic.LAN Twitter and Facebook. This is the work of our dedicated Content Team! Led by Emma "Squirrel" Hancock, they're the team that fill the role of the 'Big Sister' in the epic.LAN family; sociable, popular and always in the know of current events - yet still there for everyone and happy to chip in where they can.
But the Content Team are much more than just taking photos and posting on social media; they take care of the Audio and Video Production, Central Stream, and Hosting too which, trust us, is no easy task! Tirelessly working round the clock to make sure that everyone at home is as well informed as those of you at the events, it's fun and challenging to be part of Content. I grabbed a chance to speak to Mark 'LZStealth' Rapson about what it's really like to be part of the team.
LZ, you've been staffing epic.LAN events since epic.EIGHT in some form or another. What keeps you coming back?
I started attending epic.LAN at epic.SIX. I've been at every LAN since but started staffing as part of the epic.RADIO team at epic.EIGHT. I joined the Event Team at epic.TEN, then I moved over to Content Team at epic.SEVENTEEN. Originally I was invited to attend by friends who knew I loved gaming, but I met Joe (JoeShow) and Mark (MRated) and some of the other guys and decided to attend again. I started staffing to help build up my confidence; I was quite shy prior to doing epic.RADIO but it helped me come out of my shell. I like staffing now because you really feel like you're making a difference.
Since moving to Content Team, how have you found working under Squirrel?
Em (Squirrel) is a fantastic manager. She's supportive, really friendly and she cares a lot about her team. She brings us all together and keeps us focused on the quality of the content we put out and the audio and video production element of the team. One of the best things about Em is that she loves working collaboratively; she always asks for our input and listens to new ideas, which can be a rare thing in Managers.
And what would you say is your favourite thing about staffing?
Definitely the people. Both fellow staff, and the attendees. It's a brilliant feeling to help people resolve issues they might have, and see them leave on the Sunday happy and, hopefully, having made some new friends. I've always been interested in the production side of things, even before I came to epic.LAN, so for me it's great that I get to be a part of that during the event.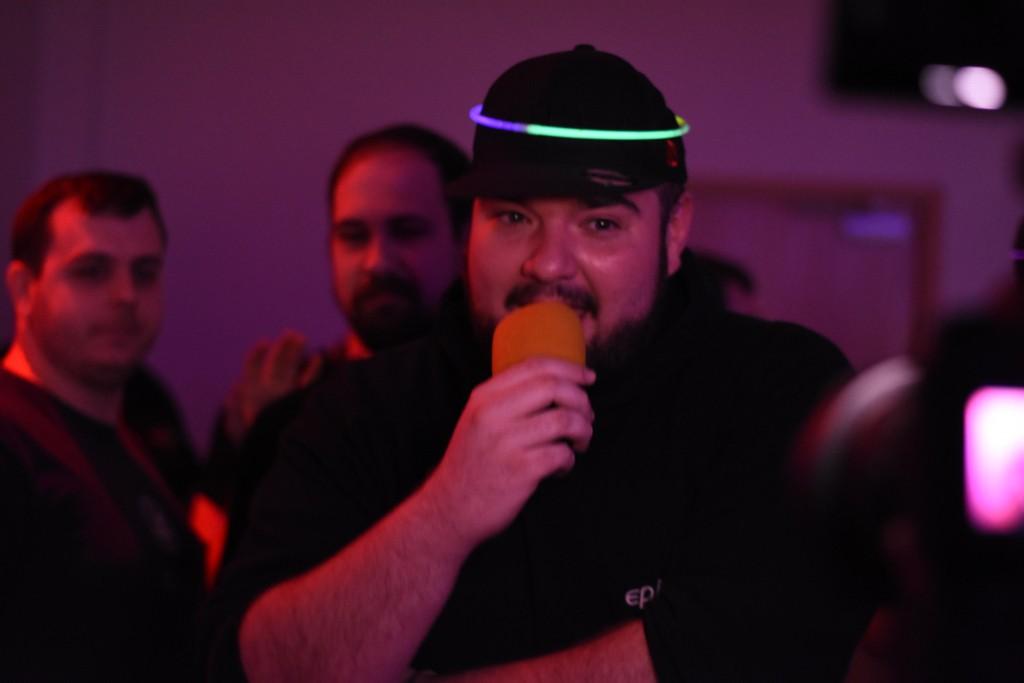 There's always a down side though, so tell me - what is your least favourite thing about staffing?
I am not a morning person, but to keep everything working the best it can for the attendees everyone has to work together and pull their weight. Morning shifts are my least favourite thing but it is an essential part of staffing. Plus, you get used to it eventually. I'm also a perfectionist, which means that sometimes when things go a bit wrong or isn't exactly how I want it to be - it can be frustrating. But again, the good thing about being part of a team is that there's always someone around to help out or give you their honest opinion and input.
And if someone was interested in joining Content Team, what would you say are important skills to have?
An eye for detail, a flair of creativity, and being able to deal with a variety of different people. The very nature of being part of the Content Team means you could be dealing with any kind of personality at any given time; filming an interview with a shy person one minute, trying to get a decent shot of a very over excited eSports team the next. It's a mixed bag, so being able to adapt to the people and situations around you helps! You need to be committed too, because you never know when something interesting or funny is going to happen at the event so you need to be alert and ready to capture content throughout the day. As Content Team, it's good if you can easily talk to people and get them involved in what you're trying to photograph or film. As a team we're catalysts of sociability. On top of that, having a knowlege of (or an interest in) photography, video production, social media or event hosting is always good!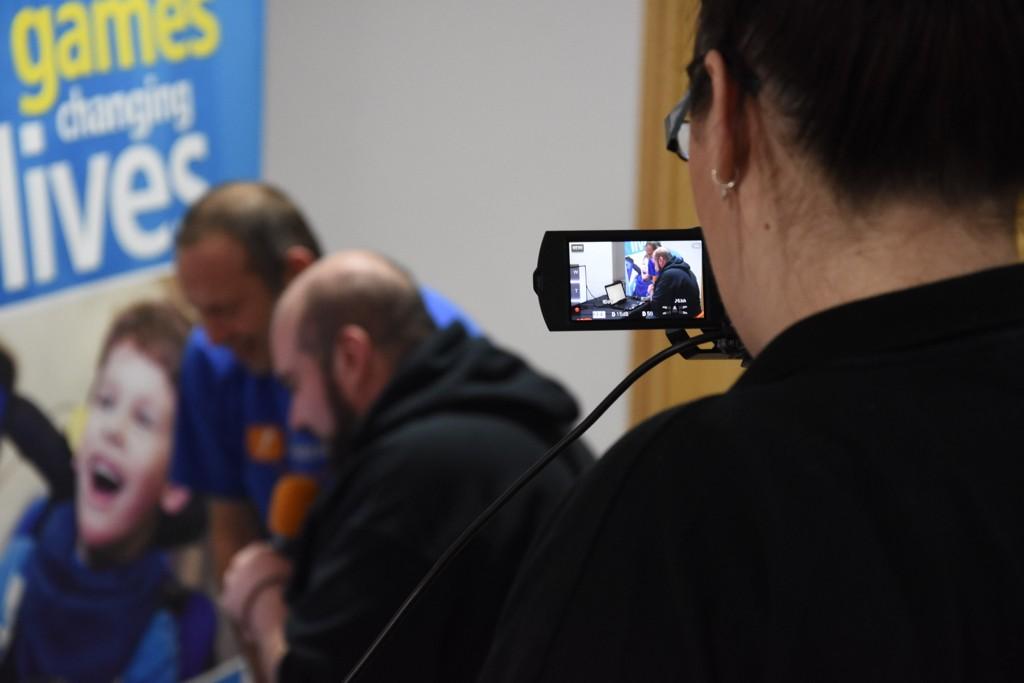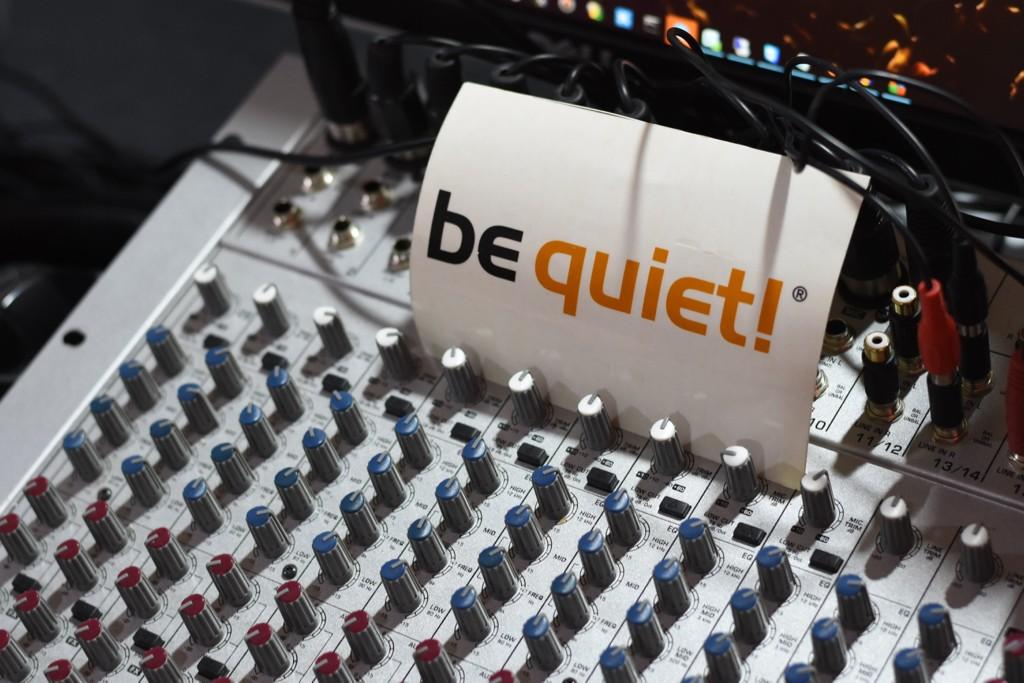 And what advice would you give them?
Staffing can be difficult sometimes; the hours can be irregular so you really need to be flexible, but you won't ever be bored because there's always somethind to do! You might be pushed out of your comfort zone but you're doing it for everyone else (attendees and rest of the staff team) so you need to stay focused and you need to look at the bigger picture. It's not always easy to cater to an audience of 400+ but you get a real kick out of it and when things come together and go right it's incredibly rewarding. Plus, like me, if you're a bit shy it will help you feel more confident!
Funniest LAN moment?
At one of the Spring epic.Lite events where everyone just rushed outside to bundle JoeShow. We all got a bit battered and bruised ourselves!
Favourite game of all time?
The Zelda Series.
Dream Team Member?
Cave Johnson, from the Portal series. He's intellectual and I can imagine he would be fun to talk to and would be full of great ideas.
The next one is a big one - The Management Team! In our penultimate epic.People post we will sit down with the Dad of the epic.LAN family. Coming soon!