We're offering limited PC rental as an additional service to our main EPIC.LAN events, especially useful for those of you with long journeys on public transport, so all you have to worry about is bringing your keyboard, mouse and headset.
The PC specs are:
Spec C (3080) - £110
CPU: Intel i7 12700k
RAM: 32GB DDR4 3200MHz
GPU: MSI RTX3080
SSD: WD Black 1TB M.2
Monitor: 24inch Minimum 144Hz
Spec A (1080) - £80 (Price Drop for EPIC37)
CPU: Intel i7 8700k
RAM: 16GB DDR4 3000MHz
GPU: ASUS ROG Strix Advanced GTX1080
SSD: WD Black 250GB
Monitor: 24inch Minimum 144Hz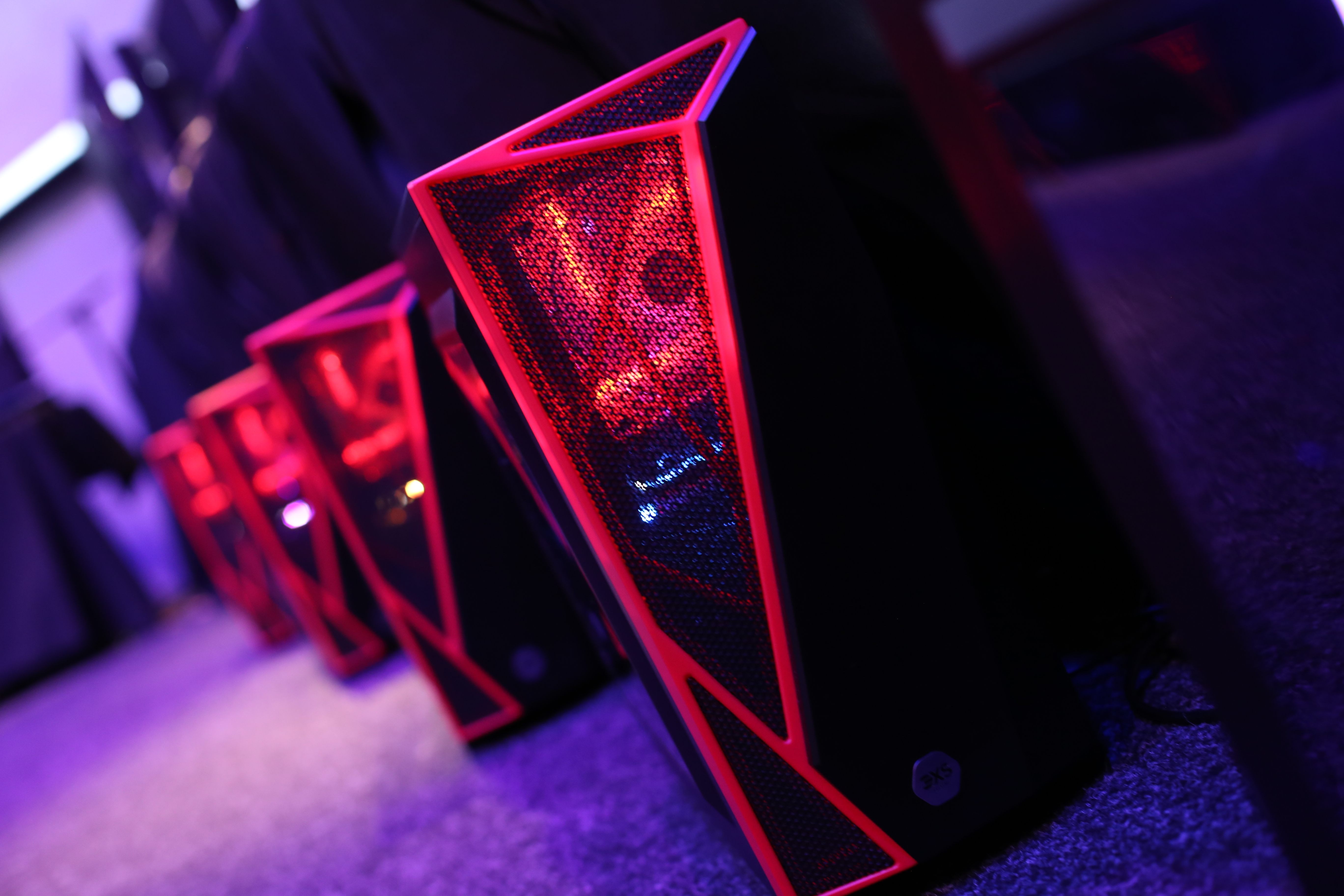 Here's how the hire works, with some terms & conditions:
The PCs will be set up at your desk on arrival and are available for you to use for the event duration, they will be collected at the close of the event, or when you leave (whichever is earliest).
The use of the PCs is the same as any of the other event terms and conditions, and must only be used for normal LAN activities, if they are misused in any way, it will be treated as any other breach of the event terms.
The PCs will be provided "clean" on arrival with basic Steam, Discord etc. installed and should be returned with all software uninstalled and your personal accounts logged out.
You are required to use your own peripherals on the machines (keyboard, mouse, headset, mouse surface), the relevant drivers may be installed. You should also still bring a 4-way power strip for your additional devices.
You can use USB devices on the machines to transfer configs, game files etc to speed up the installation process.
You are responsible for the PCs while they are hired out to you, if they are damaged while in your care we will not be able to offer a replacement and you may be liable for any damage. In particular, please ensure that you are careful with liquids near to the PCs to avoid any spillages.
Should the PCs have any faults, please report to a member of the help desk as normal.