epic.EIGHTEEN - Day 1 Round Up
Published 17/06/2016 10:30 by gitsie
It's Friday 17th June 2016, and we're getting set up for day two of gaming, streaming and banter here at epic.EIGHTEEN. If you missed day one, where the hell were you? We had to contend with the rain, the Euros, and some serious frowning from Winbar as it hit 3 o'clock! But as always, we managed to pull it off and opened the gaming halls on time for you lovely people to get set up and start enjoying everything our Summer sell out event had to offer.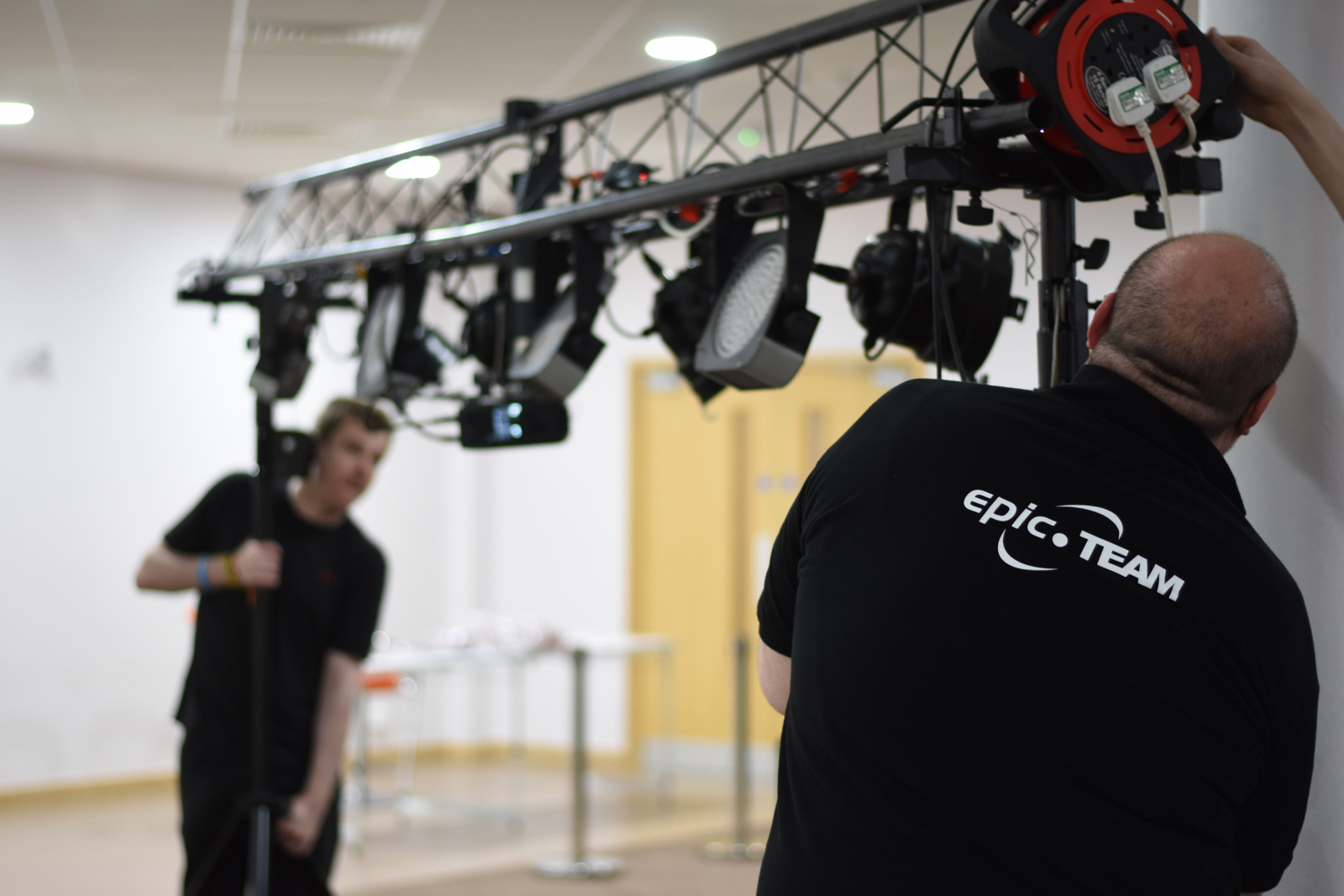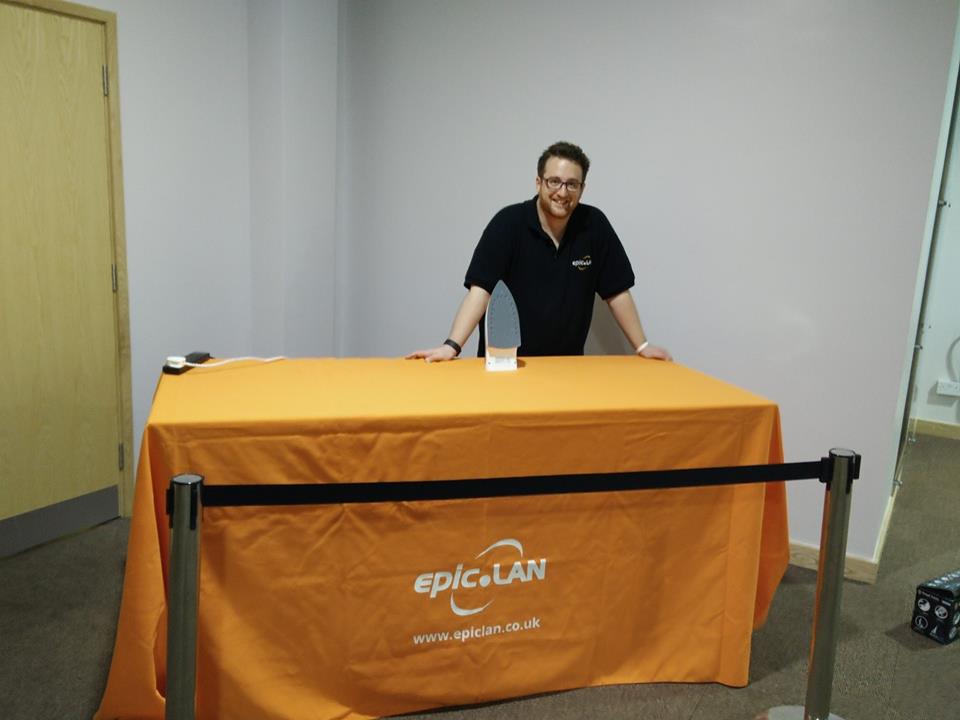 The build itself went fairly smoothly, although we were pretty tight for time towards the end, but our team of 38 volunteers pulled out all the stops to make sure we opened doors on time. During set-up, Joe 'JoeShow' Styrka and Dean 'Wombalar' Wombwell found some time to take on a challenge that tested their teamwork and coordination skills when they attempted to build one of the amazing new gaming chairs (aptly named 'EPIC' chairs) provided to us for the weekend by Noble Chairs. We won't tell you what happened, but if you want to see it for yourself you can head on over to our YouTube channel for the bitesize video. We also managed to catch Winbar ironing table cloths!
Once the doors opened, it was great to see so many of you in a fantastic mood despite the less-than-ideal weather. It was even nicer to see so many of you make your way to the Gallery in time to see the Opening Ceremony pre-show, hosted by Beej and Reech, which went out live on our central stream. If you missed it, or the Opening Ceremony, then you can still watch it over on twitch.tv/epicLAN. Winbar then said a few words thanking our event sponsors CRISPsrv, Unikrn, Noble Chairs, be quiet!, and Astro Gaming, thanked the event staff who helped make the LAN possible, and then spoke about our new epic.HUB notification app that is new to epic.EIGHTEEN. If you would like to know more about epic.HUB then please read what our Technical team Manager, Jessica 'Mintopia' Smith, had to say about it a few weeks ago.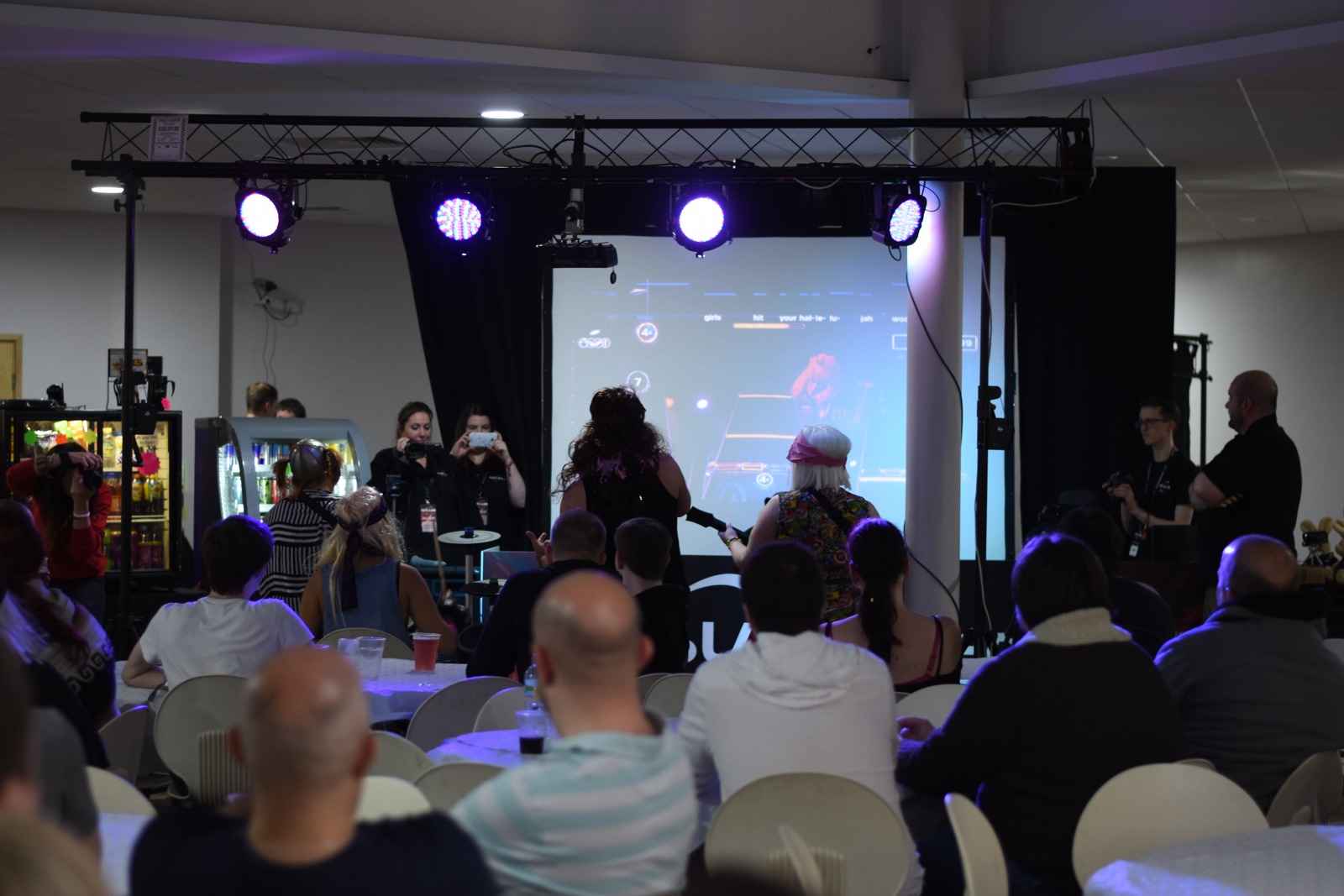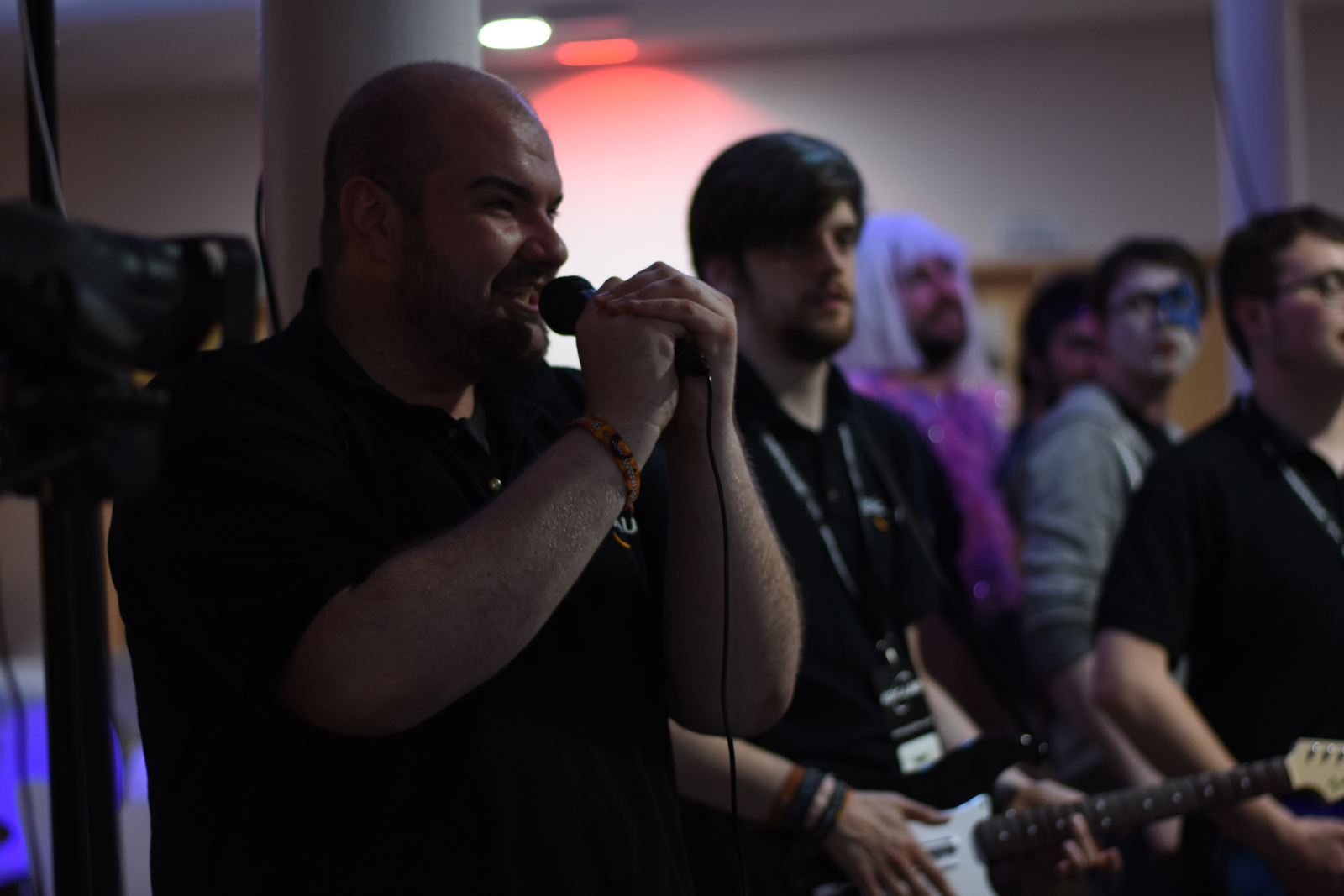 The Opening Ceremony ended with two teams going head to head in a Rock Band battle the likes of which has never been seen at an epic.LAN event before. 'Page Against the Mishine' not only looked the part, but bought some pretty impressive thrusting game from front man Supermaz. Unfortunately, they were defeated by their opposition 'The Smashing Padkins' who stole the show by racking up some impressive points whilst wearing similarly 'smashing' outfits. It was so nice to see everyone involved making an effort to look, sound, and play the part all in the name of fun. And of course, the chance to win an epic.LAN drinks holder must have sweetened the deal somewhat!
After the Opening Ceremony, the epic.Stream Team joined in the Rock Band fun with JoeShow, Beej, Ddanblack, and others showing off their...skills? Again, if you missed any of the action, you can watch it over on
twitch.tv/epicLAN
.
Thank you all for a great start to epic.EIGHTEEN, look out for more content coming your way on day two! Did someone say Pub Quiz?