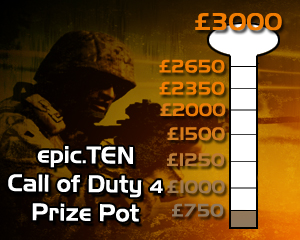 So now Christmas has passed, the competitive community is getting organised and we've seen our COD4 tournament pass its first prize trigger guaranteeing the first £750 towards the prize pool.
With teams and mixes now being finalised, we're well on the way to the next prize already.
Check out the thread on Tek-9 to find out more.