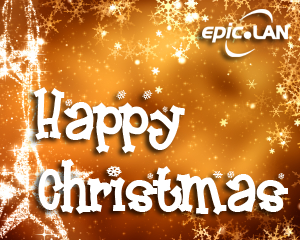 The team at epic.LAN would like to wish all of our community members and partners a very happy Christmas and all the best for the New Year.
2009 has been a great year for epic.LAN and that is thanks to the support of the community, we are very grateful and we look forward to seeing you all in the new year for epic.THREE in February, and we know that will come around fast!
Enjoy the festive break, don't drink too much and we'll see you all soon!
The epic.LAN Team