One of the UK's best-known community gaming and esports events, epic.LAN, is teaming up with processor giant, Intel, for 2021 in a partnership which will specifically focus on community gaming and amateur esports.
Despite the lack of physical events over the past few months, epic.LAN has continued to deliver successful online alternatives, culminating in winning the UK Esports Award for Tournament of the Year in 2020 and seeing a 97% increase in viewership on the previous year.
The Intel partnership will benefit both casual and competitive gamers at epic.LAN as both organisations seek to emphasise the positive social benefits of gaming during what is a difficult period for many people.
Casual gamers will have the chance to take part in the Intel Community Championship while aspiring esports players will also see Intel headline epic.LAN's VALORANT tournaments for the year.
Jon Winkle, epic.LAN Managing Director, explains "Intel is one of the biggest names in gaming and has been a long-standing supporter of all levels of esports worldwide. As epic.LAN events become powered by Intel in 2021, the partnership will unlock many new benefits for our viewers and participants; it will allow us to make some much-needed technological advancements to position epic.LAN as the go-to event for amateur gaming fans while still maintaining the important community feel to our events. We look forward to working with the team at Intel to show how important social gaming is to the UK right now."
"It's been fantastic to see epic.LAN continue to grow and nurture the esports community throughout 2020. Social gaming has been a welcome outlet for many during these challenging times and Intel remains committed to supporting esports at both grassroots and professional levels. We're proud to power epic.LAN throughout 2021 with Intel technologies and look forward to working with the team on some great tournaments and community events in the coming year." Mark Walton, EMEA Technology and Gaming Comms Manager
The next epic.LAN event takes place online from 25-28 February. Tickets and more information can be found at www.epiclan.co.uk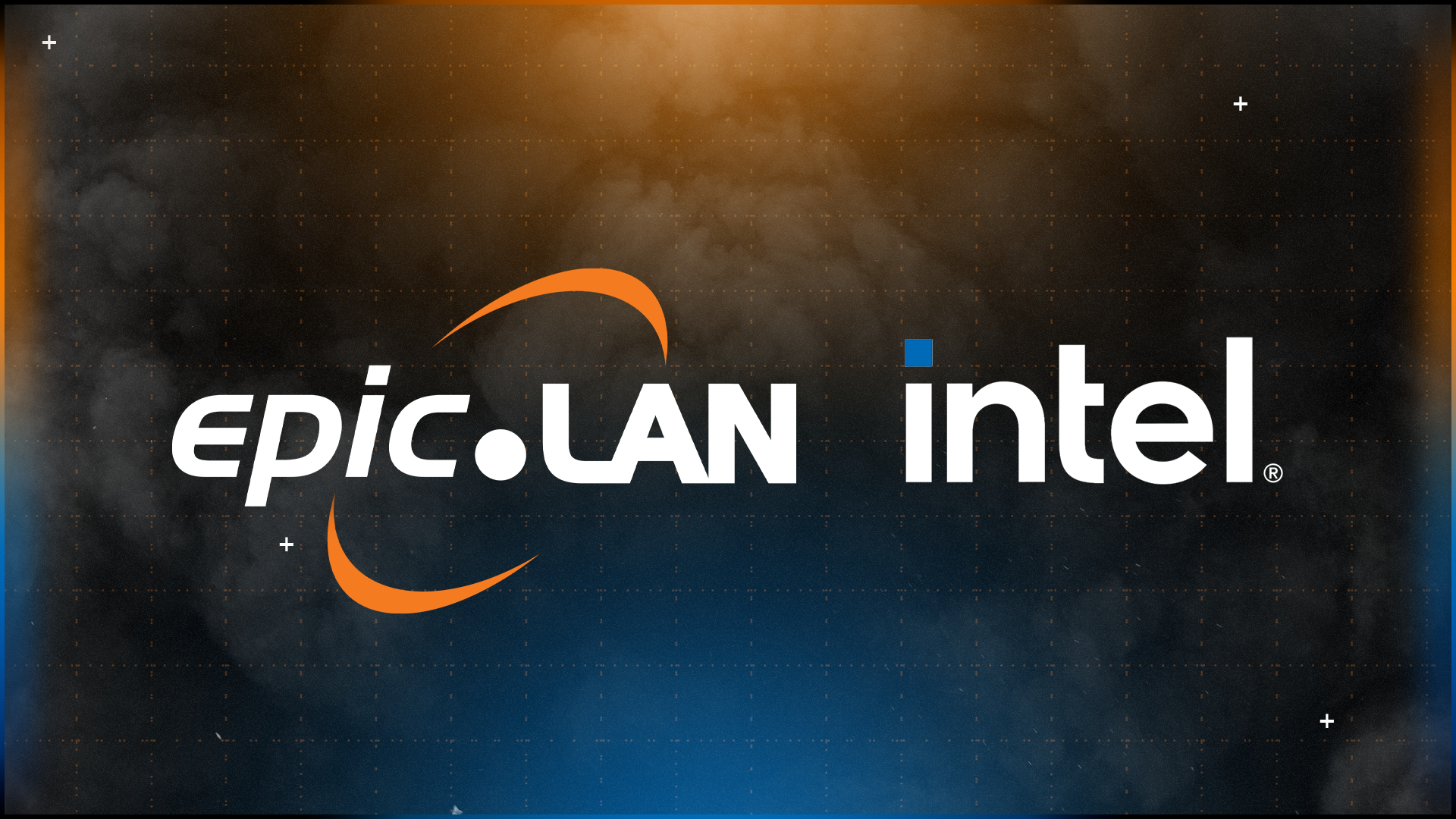 ENDS
About epic.LAN
epic.LAN is one of the leading community gaming and esports organisations in the UK, delivering LAN events since 2003. Outside of its in-house events, epic.LAN also acts as a specialist technical support agency to a range of brands and production partners.
Read more about epic.LAN consumer events at www.epiclan.co.uk and business services at www.epiclanservices.co.uk
About Intel
Intel (Nasdaq: INTC) is an industry leader, creating world-changing technology that enables global progress and enriches lives. Inspired by Moore's Law, we continuously work to advance the design and manufacturing of semiconductors to help address our customers' greatest challenges. By embedding intelligence in the cloud, network, edge and every kind of computing device, we unleash the potential of data to transform business and society for the better. To learn more about Intel's innovations, go to newsroom.intel.com and intel.co.uk.
© Intel Corporation. Intel, the Intel logo and other Intel marks are trademarks of Intel Corporation or its subsidiaries. Other names and brands may be claimed as the property of others.