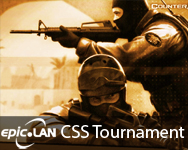 Rasta vs Team CRG


Lineup


Rasta – jakem, desbourke, sliggy, mole, HenryG

Team CRG – bOWZAr, redsnake, b3n, pritch, chanb0i


Map 1 – de_dust2


CRG took the knife round and decided to go CT first which paid off initially with them taking the first couple of rounds. However it was short lived with Rasta coming back to take the lead 4-2. Some nice team work in mid saw CRG pull back the score to 5-5 but after that the rest of the half went all Rasta's way with some particularly good work from des and jakem. Chanb0i manged to save the last round of the half with a last man standing defuse bringing it to 9-6 to Rasta.


The start of the second half continued where the first left off with Rasta dominating but as CT this time. At 12-6 CRG started to stage a comeback but this was to no avail as Rasta took the last rounds they required to secure the crucial first map win 16-10.


Map 2 – de_nuke


Rasta were CT first on this map which had an explosive start, quite literally, with a nade from HenryG knocking redsnake back for 90dmg. Some successful plants at A saw CRG take a couple of rounds back with some nice nades flying from b3n and pritch combining to take out mole. However jakem and des spoilt the party with the half ending 10-5.


The second half was a lot more balanced with rounds exchanging between the two teams frequently but it was too little too late for CRG with the final score ending at 16-9. Rasta therefore advance to the upper bracket final to take place at 5pm. CRG on the other hand will need to come through the lower bracket and will face XPLICIT first at 5pm.