TT1 - Tabletop Weekender

Dates: 27-29 August 2021
Location: DoubleTree by Hilton Coventry, CV2 2ST
Start Time: 14:00 Friday 27 August
End Time: 16:00 Sunday 29 August
Tickets:

Advance Full Event - £40
Advance Day Ticket - £20 (up to midnight, or event close on Sunday)
Door Full Event - £45
Door Day Ticket - £22.50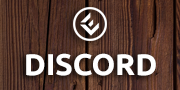 Book a Table
We're going to have a full programme of events - games that we'd like to play with you throghout the weekend - but we also know that you want to run games YOUR way when YOU want to - so book a table for a few hours for that game of Twilight Imperium, that D&D session or just a social game of cards with friends.
You can book as many sessions as you want, just fill in more than once - we'll then set you up with a gamerunner role on Discord, and give you a channel to recruit, plan and get things going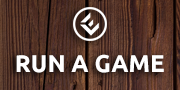 Games Library
We'll have a great selection of games to loan out during the event, or of course you can bring your own to play if you have something on your shelves that you don't usually get the chance to play.
Programme
Check out the What's On page for our full timetable
More games are being added to our schedule PLUS people will be advertising their games on Discord.