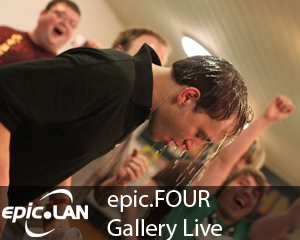 We've been out and about snapping pics throughout epic.FOUR, and managed to catch some great moments which sum up the fun everybody has had at the LAN, including Nivek's new beer shampoo!
You can view our images either right here in the epic.LAN Gallery or through our Facebook Page.
If you have any of your own images, then feel free to share them, either by using the Facebook Page or posting on the epic.FOUR Forums.