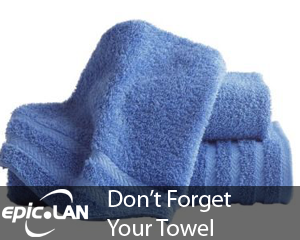 I wrote this some time ago as a piece of advice for people attending LAN events, and thought it was about time to resurrect the post!
Sometimes the whole event experience can be ruined by poor health during the LAN, but a lot of this can be prevented (if you think about it though 100+ unwashed peons crammed into a room eating crap for a weekend, it's a recipe for some sort of disease to spread).
So we've put together a few tips to help make your LAN weekend more enjoyable. In addition, you should also take a look at our What to Bring pages to make sure that you don't forget some key item of kit for the event, you know...like your PC!