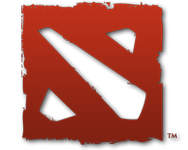 Hot on the heels of our EGX London Dota2 Challenge, we're pleased to confirm the return of Dota2 to epic.FOURTEEN in February 2015 with an initial prize pool of up to £3000.
Dota2 joins the existing lineup of Starcraft2 and Hearthstone as part of our eSports programme at the event, with initial prizepools hopefully to be increased subject to support from our partners.
Bookings are open for epic.FOURTEEN with BYOC tickets discounted to just £55 until 8pm 30th September, so make sure you grab your bargain ticket before time runs out.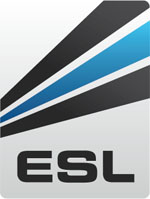 ESL UK partners with epic.LAN for the thirteenth instalment of their gaming and eSports LAN series. As part of their partnership, ESL UK will be boosting the prize pool through their partner network by £1,000 in a bid to help stimulate development within the UK's Counter-Strike gaming community. ESL UK will be providing full coverage of the Counter-Strike: Global Offensive competition, alongside the event as a whole throughout the weekend.

Peter Mather, Community Manager for ESL UK commented saying:
"We're really excited to be solidifying our partnership with epic.LAN after a fantastic event back in February. We've got some awesome plans in development for the next instalment to help bring the event live to your living rooms, and really add some extra value for the talented sides that will be joining us throughout the weekend. The team over at epic.LAN are amazing to work with, and I'm sure that this partnership will see us bringing one of the best UK Counter-Strike competitions to date!"
The competition will feature a minimum prize pool of £1,000, with the possibility of expanding to £4,000 based on community interest.
Jon Winkle, Managing Director of epic.LAN stated:
"Following on from the success of the Dota2 challenge at our last event, and with the current growth of CS:GO, we're very excited to partner with ESL UK once again for epic.THIRTEEN this July. With the boost in the prize pool and the exciting coverage plans, the tournament is certainly going to be one to watch in the UK and beyond."
Teams that wish to take part in the tournament need to head over to www.epiclan.co.uk/epic13 to purchase their event tickets, allowing them entry to the three day event alongside the eSports tournaments that are due to take place over the extended weekend.