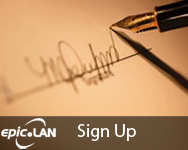 It's time to create your teams for epic.NINE ready to play in our main tournaments.
Head over to our tournament site to create your team or to join an existing team, and remember all teams must be fully signed up by 8pm Thursday 19th July if you wish to take part in our tournaments.
As usual, you will only be able to play in either the CSS or the COD4 tournament due to scheduling restraints.