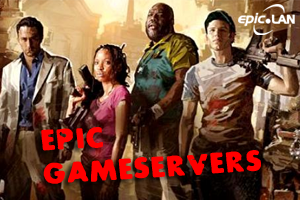 Can't wait for the next epic.LAN? We now have a number of public servers up for:
Team Fortress 2
Left 4 Dead
Left 4 Dead 2
Counter-Strike: Source
To use our Left 4 Dead servers, the lobby leader needs to open up the console and type in "sv_search_key epiclan", when the game starts you should end up on our servers!
See which servers are running, and who is playing by visiting epiclan.co.uk/servers.
Don't forget to join us for our games nights too, taking place every Tuesday at 8pm, put it in your diary now!