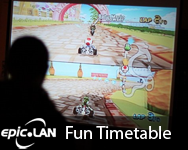 The epic.THIRTEEN big game and fun tournament timetable is now up for you to have a butchers at! Make sure you get all the games you can and get them installed and up to date before you come to LAN. Not long to go now only 3 weeks!! yep really just 3 weeks! If you haven't got your ticket yet what are you playing at, there are social and tournament seats available so grab yours now to join in with all the fun and games.
See you @ LAN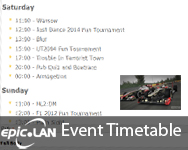 After listening to your suggestions for our timetable we have put together this social game timetable for epic.TWELVE. It sees the return of LAN classics and some new items for you to have a go at.
Don't forget to get all the games you want to play installed and updated before you get to the event. ;)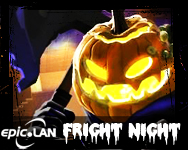 We are pleased to annouce 'Fright Night', a themed night dedicated to all things that go bump in the night, with spooky music, hellish games and devilish fun!
On the Friday at epic.SEVEN we will be transforming the Gaming hall into the undead's idea of paradise. The spooky games we will be playing include CSS Zombie mod, ScreamFortress 2, and The Hidden. Fancy dress is optional, but may win you a little prize!
With this annouced and the full timetable expected later this week, now's the perfect time to book your seat and ensure that you don't miss out on what will surely be an epic.LAN!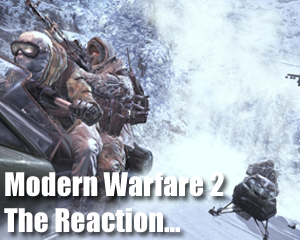 A game that should have been so highly anticipated, seems to have been released with a world of badly thought out ideas initially thought to have the impact of alienating the PC gaming community.
Now the game is out and people are starting to take an actual look at the gameplay are some people being won around at least from a casual gaming point of view?
The single player campaign is fun, though of course filled with some controversial scenes. Co-op looks OK, but right now the game does appear to be unplayable in a competitive scene.
So what do the people who have already bought it think? Take a look at the epic community's reaction to what should have been one of the games to look forward to in 2009.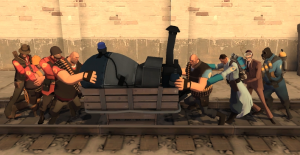 epic.Tuesday is on the horizon and this week we will be having some fun on some Payload maps... We have a nice selection of normal Payload and Payload Race maps to have a go at.... :)
pl_swiftwater
plr_pipeline
pl_orangebomb
plr_panic_a8
pl_Hoodoo
If you have any suggestions for any other awesome Payload or Payload Race maps then feel free to tell us and we will look at getting them on the server for tomorrow. :)
See you all at 20:00 hours for some back stabbing, head shoting, flame throwing, baseball batting, uber charging, rocket jumping, sentry gunning, sticky bombing CART PUSHING!!!....
Dunce out...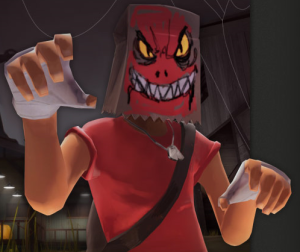 That's right it's Halloween and the TF2 team have made a map, added 5 new achievements and HATS especially for it!! Yes hats, I said HATS!!!!
Tonight from 8:00pm our TF2 server will be running the new koth_harvest_event map for some scary Halloween fun....
So carve up your pumpkins, make them into funky looking faces and slap on a Gibus hat for the epic.Spooktacular event tonight!!!
epic.LAN accept no responsibility to any persons getting scared during the event... :)
Find the server IP by visiting epiclan.co.uk/servers.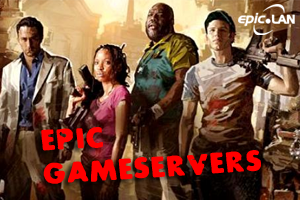 Can't wait for the next epic.LAN? We now have a number of public servers up for:
Team Fortress 2
Left 4 Dead
Left 4 Dead 2
Counter-Strike: Source
To use our Left 4 Dead servers, the lobby leader needs to open up the console and type in "sv_search_key epiclan", when the game starts you should end up on our servers!
See which servers are running, and who is playing by visiting epiclan.co.uk/servers.
Don't forget to join us for our games nights too, taking place every Tuesday at 8pm, put it in your diary now!