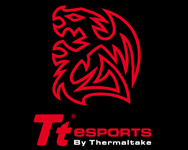 Thermaltake's gaming division, Tt eSPORTS has today confirmed its sponsorship of the epic.SIX Team Fortress 2 Tournament taking place this July at Uttoxeter Racecourse, UK.
The £1000 tournament, for between 4 – 10 teams, will see Team Fortress 2 players from all around the UK and beyond compete for their chance to win a share of the prize with past winners, Infused.Tt keen to retain their crown from epic.FIVE in February at epic's inaugural TF2 tournament.
In addition to Tt eSPORTS' contribution to the Team Fortress 2 prize fund, the company will also be providing a range of their products to give away during the event for various other activities, as well as giving participants and visitors the opportunity to try out their gaming product range on a joint exhibition stand with epic.LAN's retail partners, Kustom PCs.
Jon Winkle (Winbar), epic.LAN Managing Director said,
We are extremely grateful to Tt eSPORTS for their contribution to our second Team Fortress 2 tournament. Following some excellent feedback from our return to organising competitive tournaments in February, we're already very excited about the next event and await the gripping matches in our prize winning TF2 and CSS tournaments.
epic.SIX takes place from 28th – 31st July 2011 and bookings are open at www.epiclan.co.uk/epic6, where you can also find out more detail about the event and tournaments taking place.