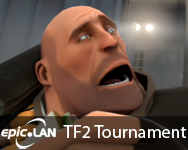 Unfortunately we have had to take the very difficult decision to cancel the epic.SIX Team Fortress 2 Tournament.
After giving the TF2 community plenty of notice to assemble sufficient teams, widely advertised via ETF2L and Vanilla TF2, with around one month to go prior to the event unfortunately we need to make this sad choice due to the lack of teams either currently signed up or in the process of making arrangements.
Unfortunately due to the short notice, we will not be able to introduce a replacement tournament game in time for epic.SIX, however we would be very interested to hear the thoughts of the competitive community for alternative games for epic.SEVEN and beyond, particularly in the RTS arena. If you have any suggestions, please do contact us with your ideas.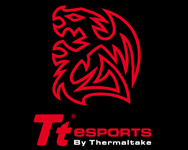 Thermaltake's gaming division, Tt eSPORTS has today confirmed its sponsorship of the epic.SIX Team Fortress 2 Tournament taking place this July at Uttoxeter Racecourse, UK.
The £1000 tournament, for between 4 – 10 teams, will see Team Fortress 2 players from all around the UK and beyond compete for their chance to win a share of the prize with past winners, Infused.Tt keen to retain their crown from epic.FIVE in February at epic's inaugural TF2 tournament.
In addition to Tt eSPORTS' contribution to the Team Fortress 2 prize fund, the company will also be providing a range of their products to give away during the event for various other activities, as well as giving participants and visitors the opportunity to try out their gaming product range on a joint exhibition stand with epic.LAN's retail partners, Kustom PCs.
And so it's come to this. After some great matches and a few surprises in the elimination stages of both tournaments, we now reach the finals.
The £1,000 Team Fortress 2 final featuring Infused.Tt eSports and Monster Munch is taking place now. You can follow the live stream over at TF2TV.
The £1,000 Counter-Strike: Source final is scheduled for 12:30 GMT and features the two top seeded teams, Bindips Band of Merry Men and Rasta.Xd battling it out for the prize pot and the glory of winning.
You can follow the match on Source TV, details will be published on the match page when it's available, there will also be live coverage from our coverage partners:
Stay tuned for more tournament details from epic.LAN, including the winner of our UT2004 Knockout Tournament.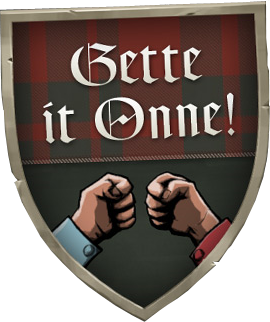 For a change to our TF2 night during the holiday season, this Tuesday (28th December), we're going to be playing the new Medieval Mode.
We'll start off with cp_degrootkeep. specifically designed for the mode, and then move on to some normal maps with the Medieval Mode enabled.
About Medieval Mode - TF2 Blog
When wars were waged with fists and steel
In this old-tymey Controlle Pointe map, players will battle through an ancient castle. How did the menly men of Team Fortress appear at a tenth century battlement? Simple. The Soldier angered a magician.

Team Fortress creator Robin Walker recently watched The Terminator, and so demanded that weapons could not be brought back in time. That's right: it's melee-only! Against Robin's strenuous wishes, however, clothing can go back in time, which is one way that Medieval Mode is different from The Terminator.

So grab your swords, and keep your clothes on, because things are about to get clothing-non-optional Medieval on your fully clothed ass!
See you in the server!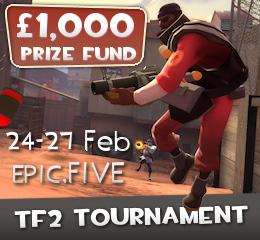 Signups for the epic.FIVE Team Fortress 2 Tournament are now open on our tournament system.
When you have confirmed your space for epic.FIVE, you will be able to join in with the Team Fortress 2 tournament in one of the following ways:
Create a New Team
Join an Existing Team
Sign Up as a Merc
So if you have a pre-arranged team, create the team, hand out the passwords to your team members and get yourselves signed up.
If you don't have an organised team, but you want to take part anyway, then sign up as a merc, put a comment in the box about your skill/preferred class and we'll help you to get involved in an existing team or mix team to be in with a chance of winning the prize.
Your team must be registered for the tournament by 8pm Thursday 24th February.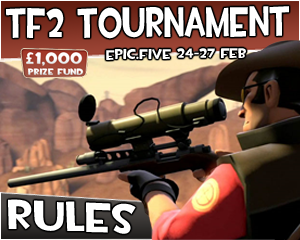 The first draft of the rules, maplist and format for the epic.FIVE £1000 Team Fortress 2 LAN Tournament are now available.
Working with our expert game admins, Tapley & Mole, we've come up with a slightly different set of rules which are essentially vanilla TF2 with medic unlocks, as well as an unusual twist on the usual Turbine gameplay, just for a bit of a change to other TF2 tournaments.
As this is the first draft, we would welcome any feedback from the community and prospective teams, you can do so via the epic.FIVE forums or over at ETF2L.
To take part in the tournament, you need to have a confirmed space at the event, so go and book your space now to be in with a chance of winning!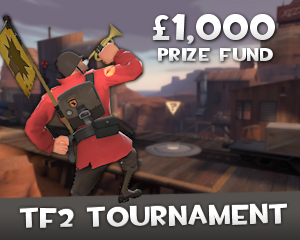 We are very pleased to announce the details of our first prize winning tournament at epic.LAN with our £1,000 Team Fortress 2 event taking place at the epic.FIVE LAN party in February 2011 at Uttoxeter Racecourse.
After taking a couple of years off from running competitive tournaments, we've decided now is the right time for epic.LAN to reintroduce some high-quality tournaments to our events and with TF2 already very popular both at our LANs and with our online games nights, it seemed to be the ideal choice of game.
We're also very excited to announce that the well known team of Tapley & Mole will be taking the admin role for the tournament.
For more details about the tournament, including prize details and FAQ, visit our TF2 Tournament pages.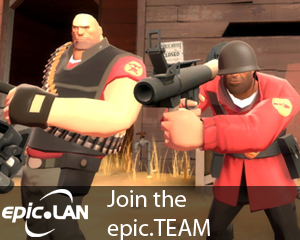 Those of you at epic.FOUR will have heard about some of our exciting new plans for 2011. If you weren't there, you'll need to wait a little bit longer before we reveal the details!
But in the mean time, we need to start recruiting our new team for epic.FIVE in February 2011. Yes, we know it's a long time off yet, but we have loads to plan and we want the new team to be a part of that process.
We have a number of vacancies to join the current team ready for our new events including the following:
Event Team - Part of the event team for the LAN parties including running social activities, basic technical support and helpdesk/shop. Must have attended a previous epic.LAN event.
Team Fortress 2 Lead Admin - We are looking for an experienced TF2 tournament admin (either LAN or Online) to join our new tournament team for epic.FIVE. The lead admin must have a high level of knowledge and experience of the competitive elements of TF2.
Team Fortress 2 Game Admin - Somebody with reasonable knowledge of TF2 to provide tournament admin support to the Lead Admin and Tournament Manager.
There may be other vacancies arising as more detailed plans for the event are made.
If you are interested in any of these positions, then please contact us via email detailing your knowledge and experience and why you think we should consider your application to become part of the team. The closing date for applications is Monday 6th September. Further stages to the application process, such as an online interview, may be required depending on applicant numbers.
Good luck!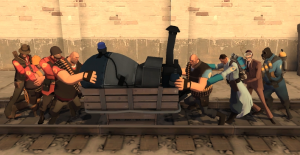 epic.Tuesday is on the horizon and this week we will be having some fun on some Payload maps... We have a nice selection of normal Payload and Payload Race maps to have a go at.... :)
pl_swiftwater
plr_pipeline
pl_orangebomb
plr_panic_a8
pl_Hoodoo
If you have any suggestions for any other awesome Payload or Payload Race maps then feel free to tell us and we will look at getting them on the server for tomorrow. :)
See you all at 20:00 hours for some back stabbing, head shoting, flame throwing, baseball batting, uber charging, rocket jumping, sentry gunning, sticky bombing CART PUSHING!!!....
Dunce out...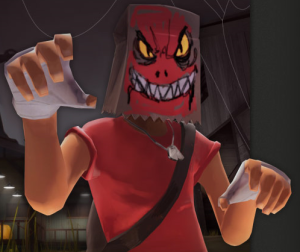 That's right it's Halloween and the TF2 team have made a map, added 5 new achievements and HATS especially for it!! Yes hats, I said HATS!!!!
Tonight from 8:00pm our TF2 server will be running the new koth_harvest_event map for some scary Halloween fun....
So carve up your pumpkins, make them into funky looking faces and slap on a Gibus hat for the epic.Spooktacular event tonight!!!
epic.LAN accept no responsibility to any persons getting scared during the event... :)
Find the server IP by visiting epiclan.co.uk/servers.