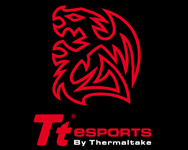 Thermaltake's gaming division, Tt eSPORTS has today confirmed its sponsorship of the epic.SIX Team Fortress 2 Tournament taking place this July at Uttoxeter Racecourse, UK.
The £1000 tournament, for between 4 – 10 teams, will see Team Fortress 2 players from all around the UK and beyond compete for their chance to win a share of the prize with past winners, Infused.Tt keen to retain their crown from epic.FIVE in February at epic's inaugural TF2 tournament.
In addition to Tt eSPORTS' contribution to the Team Fortress 2 prize fund, the company will also be providing a range of their products to give away during the event for various other activities, as well as giving participants and visitors the opportunity to try out their gaming product range on a joint exhibition stand with epic.LAN's retail partners, Kustom PCs.