Some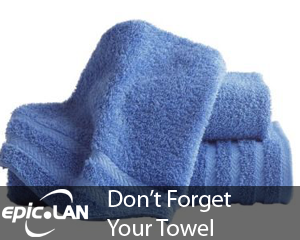 of you will soon be packing up for epic.FIVE (the staff have already started!) and as many of our past participants will testify, it's a pain when you turn up to an event and you've either forgotten a major part of your PC setup, like your mouse, or even left all of your clothes behind!
So, being kind, helpful types here at epic.LAN, we've put together some advice and a checklist of things you need, to make sure you don't forget anything for the event and also on how to Survive the LAN Party when you have arrived for those new to LAN gaming events.
PC/Games Preparation
Please also remember to ensure that your PC is fully up to date and virus scanned before you leave. Also make sure that all of your games are up to date, particularly those running via Steam. We do have a network connection at the event, but it won't cope with everybody arriving and patching on the first night, so please update as much as possible beforehand.
If you do have to make any major updates/patches at the event, then do remember to check our FTP which will be running throughout the LAN. If there's something you need that isn't already on the FTP and it may be of use to other participants, such as a particular patch or map-pack, then let a member of the team know, so they can put it on the FTP for others to share and save the bandwidth.
Barcode, ID & Parental Consent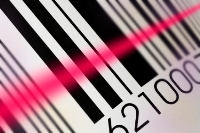 Please don't forget to print off your Booking Pass.
We'd like as many people as possible to print off their barcode enabled ticket, to ensure checkin happens smoothly and quickly.
If you go to My Bookings, find your epic.FIVE ticket and select "Print Booking".
You will need to bring along proof of ID both to confirm that you are the paid ticket holder and also to give you the correct wristband for your age. You will need to wear your wristband at all times.
Participants aged 15 & under are reminded that they are required to bring a signed and completed parental consent form to the epic.LAN events in order to participate.
The current form is available to download below: