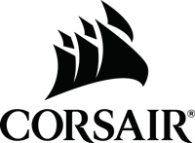 The UK Starcraft 2 community is thriving right now as they prepare to hit epic29 with the biggest Starcraft 2 tournament to date at epic.LAN.
Around 40 players are expected in Kettering from 20-23 February to take part in the RTS classic tournament.
They've already hit the full prize pool trigger and now thanks to Corsair, the top 3 players will also take away some of Corsair's latest hardware including the recently released K95 Platinum XT Mechanical Keyboard for the tournament winner.