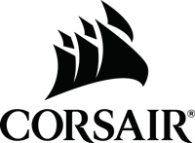 The UK Starcraft 2 community is thriving right now as they prepare to hit epic29 with the biggest Starcraft 2 tournament to date at epic.LAN.
Around 40 players are expected in Kettering from 20-23 February to take part in the RTS classic tournament.
They've already hit the full prize pool trigger and now thanks to Corsair, the top 3 players will also take away some of Corsair's latest hardware including the recently released K95 Platinum XT Mechanical Keyboard for the tournament winner.
The full range of additional prizes for the tourmament is:
We're in to the final few places now for epic29 (20-23 February) so make sure you grab your seat before they all go!