So in the social hall we had three Fun Tournaments and they were packed with players all battling it out to win prizes from our sponsors.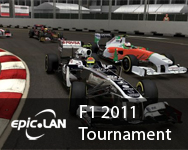 The F1 2011 Tournament was won by Booti who won an Avermedia Live Gamer HD and hot on his heels was Hodgster who took home a Tt eSports Mouse.

The UT2K4 Tournament was won by someone other than Vardy this time round! So in first place we had GotenXao who won a Tt eSports PC case and in second place was Dae who won an intel external HD.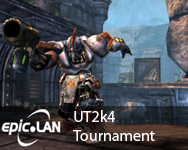 The Beach Volleyball proved to be a popular stand in for the boxing and if you've seen the images on our galleries i think you'll agree it looked like fun! The winner was Antrobus who took home an Avermedia Live Gamer HD and smashing his way to a close second was Adunas who took home a Steel Series mouse.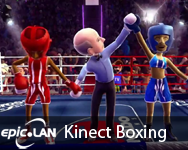 It's time to take out all of that built-up anger on your fellow gamers with our first fun tournament, Kinect Boxing, taking place in our epic.NINE console area.
After the fun with Kinect Bowling at epic.EIGHT we've decided to stick with the Kinect Sports title for the first of our fun tournament and let you throw a few virtual punches!
Anyone can take part, you just need to make sure you've grabbed your ticket for epic.NINE this July!