Todays schedule for our CS:GO coverage is as follows:
Game 1 (10:00) - fm-eSports TOXIC v CLIQUE

Game 2 (13:00) - BBOMM v madfraggers

Game 3 (16:00) - Break / Interviews

Game 4 (19:00) - BBOMM v CRG

Game 5 (21:00) - fm-eSports TOXIC v Team Dignitas
watch live on our twitch channel, just click the tab for CS:GO.
Tune into the Twitch Channels to catch live coverage of our Starcraft 2 Tournament from day 1 of the competition.

Today's Scheduled streams will be:

12:00 - DreAm vs Mystic
12:45 - Gunnersmate vs SouL
14:00 - Shibbxyz vs Wardi
14:45 - Sabre vs Highgain
16:00 - Ourk vs Soul
16:45 - Joericharson vs Grimzzy
18:00 - Rotcod vs Sylce
19:00 - End of Day One

The stream can be found here. Just click on the SC2 tab on the video feed.

Fun and games at the opening ceremony as usual! We had a mini game of Sonic. Speed was the essence here, best time completing the green hill zone stage 1. Four competitors stepped up to the match but it was Ddanblack who sprinted to the finish with a time of 36 seconds a clear 5 seconds ahead of the others. He won himself an InWin mouse mat and other goodies.Next up we had 5 people who attempted to guess what the mystery prize was from InWin. They had to do it in the style of 'who's line is it anyway?' by acting out what they thought it was. The Small Guy was deemed to be the winner with the best act. He won the mystery prize which was an InWin hard drive cover and also some tablet from our friend Graeme at Kustom PC's.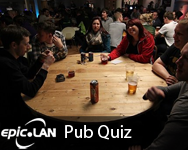 One of the biggest tournaments of the event is our regular pub quiz, taking place on the Friday at around 8pm (subject to Winbar time). We've brought the team size cap back in to effect this event with 8 people maximum in a team, and we'll be making sure there are plenty of tables around so teams don't have to share this time.
As a teaser, some of the rounds you can look forward to this time include:
Gaming Music
General Knowledge
Entertainment
Sports
Current Affairs
Who Am I?
Music
TV Sitcoms
And our super special bonus rounds!
To take part, just assemble your team in the gallery around 8pm on the Friday armed with £1 per person and a suitably amusing team name.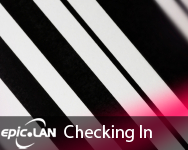 Please help us to speed up the check-in process and keep the queues down by doing the following:
If you are planning on spectating the event, paying for a participant place on the door (if there are spaces remaining) or you have visitors coming to see you, please create a spectator booking on the system in advance, it's still fine to pay on the door, but will save time on the day.
Remember, the doors open at 4pm, if you arrive any earlier, we'll have to ask you to wait in the downstairs bar (open from 2pm) until we are ready for you.
On another note, please make sure you update your games before you attend to help us save bandwidth at the event.
See you on Thursday! And don't forget to go through our handy checklist while you're packing to make sure you don't forget anything!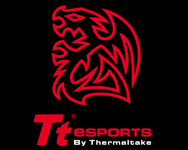 Regular supporters of epic.LAN, Tt eSports, have just confirmed that they will be sponsoring the epic.ELEVEN Counter-Strike: Global Offensive Tournament.
In addition to the existing prize pools, the winning players will also be taking away:
1st Place - 5x Theron Mice
2nd Place - 5x SHOCK Headset
3rd Place - 5x Galeru Mouse Bungee
There are still places left in the tournament, so sign up for your tickets now and make sure you add your team lineup to the tournament!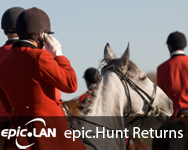 As announced back in March, the epic.HUNT is back for this event.
For those of you who haven't taken part in this sort of puzzle before, the idea for this event comes from a concept used at Dreamhack (the DH Game), and various other worldwide puzzle-hunt type games. This particular hunt takes you through a series of purely digital and event-based clues to lead you to the right answer for each question.
This game is a test of your initiative, knowledge, lateral thinking, puzzle solving, code-breaking and some creative image/sound processing skill.
The game can be played solo or as a team (up to 8 people), if you choose to join or create a team you will be locked to it for the remainder of the event. If you win while in a team the leader will be in charge of the prize.
The hunt is continuous, but you can stop for a rest at any time, though if you do, there's nothing to stop the other players overtaking your position. Questions will be released in the following phases:
Thursday 21:30 - Teaser Round
Friday 12:00 - Round One
Saturday 14:00 - Round Two (Final)
Signup details will be released on Thursday evening at the event.
After every event, we go through all of your feedback, whether it's from the forums, our surveys or social media and look at what we can improve for the next event. We can't always fix everything, particularly where changes are expensive, but we do what we can.
Here are some of the things we've worked on ready for epic.ELEVEN next weekend: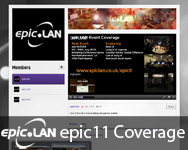 With mere days to go until our scorching summer LAN party, epic.ELEVEN, it's time to start subscribing to our various coverage channels so that if you're not there (why?!!?) you can keep tabs on all of the action.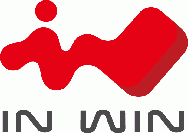 We're excited to confirm the return of another sponsor for epic.ELEVEN, In Win. Founded in 1985, In Win are manufacturers of professional chassis, power supplies and storage devices with a keen focus on the gaming market with the slogan "contemporary and innovative".
The team will be sending over the following prizes for various activities at epic.ELEVEN including our fun tournament series:
We look forward to continuing to work with In Win both at epic.ELEVEN and in the future!
Page 2 of 4