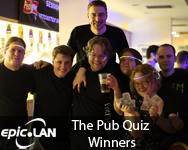 Our quiz was full of the usual fun with 9 teams taking part and rounds like, science, TV advert music, gaming music and a staff 'Would I Lie To You?' round. After everyone had used their thinking caps to maximum capacity, the winners of the quiz were CantFitMyN!
They take away £40 and some shiny epic.LAN Achievements!.
The full results were:
Team
1
2
3
4
5
6
7
8
9
10
11
Total
CantFitMyN
10
9
6
6
8
7
8
6
10
10
4
84
Rebel Scum
9
8
6
5
5
7
7
9
5
8
3
72
That Lot
8
6
8
5
6
8
5
4
7
6
8
71
Shut the F**king Door
9
5
8
7
6
8
3
5
5
7
2
65
DNF
9
9
6
6
3
6
6
5
4
7
3
64
5 Sausages and a Yorkshire Pudding
(No Gravy)
7
8
6
3
2
5
7
6
9
8
2
63
Jeeves & Geoffery
9
7
8
2
4
6
5
5
6
6
2
60
Frag Radio
6
2
6
2
4
5
4
5
8
6
3
51
RIP Dannyboy-
7
4
2
1
3
3
4
0
0
0
0
24
Thanks and well done to everyone who took part! Will CantFitMyN defend their title at epic.EIGHT? There's only one way to find out!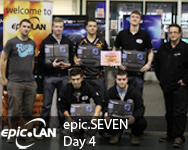 So yesterday saw the close of epic.SEVEN (big sad faces). The event has gone too fast as usual and is now over until epic.lite in three weeks or for those of you not making it to lite its over until feb next year! Which seems like ages away but im sure it will come round quickly.
Most of the news is now up regarding the tournament finals and fun tournament finals and as the staff start to recover from LAN a few final posts will go up to fill in the gaps such as full quiz results but to keep you busy in the mean time the Galleries are now up to date with all the images from the last day including prize giving. These can also be found on our facebook page.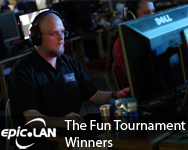 During the weekend of epic.SEVEN we had our usual big games and fun tournaments going on. We are pleased to announce the winners and runners up of these fun tournaments who were awarded with achievements and some PC peripherals. The winners were...........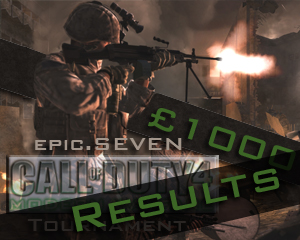 Just giving sorting out the bank transfers for the teams (before the event ends) I realised I had neglected to put the results on the front page.

The final was best of three played between Fragmasters.Sapphire and LANiMALS with Fragmasters.Sapphire winning 13:05


Fragmasters.Sapphire - £525 + 5x Roccat Alumic +tickets to epic.EIGHT

LANiMALS - £225 + discounted tickets to epic.EIGHT

epic mix
We have also announced the price pot for epic.EIGHT has increaded to £2500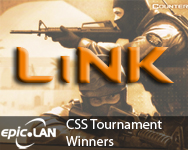 Dispite TEAMCRG winning the first map on Season 16-8 not surprising after some members of Link didn't even have the map.
The final map was Nuke with Link winning 16-3

If you want to catchup on the action at epic.SEVEN the demos are available here
See you at epic.EIGHT for the £2500 Counter-Strike: Source Tournament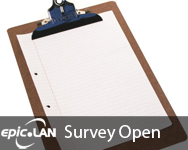 Sadly, epic.SEVEN is now over! We hope you've all enjoyed the event and we look forward to seeing you at epic.EIGHT in February 2012 back here at Uttoxeter Racecourse.
As always, we want to hear your thoughts on the event so that we can continue to make improvements to give you more great LAN events. You can let us know what you think in the following ways:
Thanks to everyone for attending, see you again soon!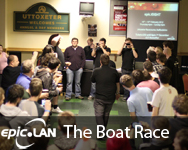 The boat race one of our traditional games played at epics saw this events epic.TEAM well and truely beaten by the GamerFM side! Needless to say the epic.TEAM are a little saddened at our defeat despite a cracking start by our boat race champion Murray-Mint! We are however good sports so offer a well done to the Gamer FM team for their pint guzzling victory!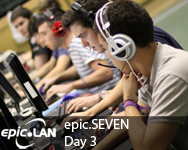 Day three at epic.SEVEN saw the tournaments get well under way with the teams for the finals being decided. As is tradition for our saturday evening at epics we had our pub quiz and boat race! All the results will be posted shortly and also the images will be going up in our galleries in the next half an hour or so, keep your eyes on the galleries and facebook for todays images!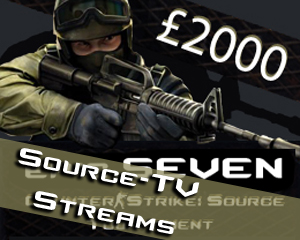 The fixtures for the £2000 CSS tournament are now live and can be found here

Source TV ips

Server 1 Internal External
The demos are being uploaded at the end of each round and are available here or if you are at epic.SEVEN the event ftp here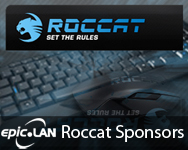 ROCCAAAAAAAAAAAAAAAATTTTTT!
Some great news from the guys over at Roccat, they've sent us a load of their fantastic gaming peripherals for people at epic.SEVEN to win!
We've already given away a Roccat Kone [+] mouse to chronic for his 1v1 CSS win, and plenty more to give away for activities in both halls!
Page 1 of 3