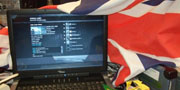 To brighten up things at epic.TWO we're pleased to announce the latest of our mini competitions and this time it's for the person who makes the most interesting decoration of their desk at epic.TWO. The winner will receive some goodies from one of our event sponsors.
The rules:
Competition will be judged at some point on Friday Evening/Saturday Morning
You cannot in any way vandalise the desk!
The only powered items permitted must be those which you can run off your PC power supply. No externally powered items are allowed at the LAN anyway!
Anyone seen to be sabotaging other entries will be disqualified.
Your entry cannot involve sound or anything that is likely to disrupt/annoy your neighbours.
Your entry must be safe and not likely to damage other people or their property!
Good luck!
The LAN Party team at Thermaltake have kindly provided us with some goodies for you at epic.TWO to win in one of our fun competitions!
They couldn't have picked a better time of year to provide you with some cooling accessories!
Take a look at the Thermaltake Website for more details about their product range.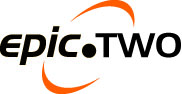 Just so you know who to look out for when you arrive and who will be able to help you out with any issues at the event, your team for epic.TWO is:
Event Management
Winbar - Event Manager
Murray-Mint - Technical Manager
Event Team
Saboo - Event Team Leader
David
Swyft
Angelus
Branflake
If you do have any problems during the event, contact a member of the Event Team who will be based in the staff area to the right of the main entrance as you walk in. If they are unable to resolve your issue, they will raise it with one of the Event Management team.
For those new to the event, the event staff will all be wearing black epic.LAN polo shirts ask any of them for help and they'll point you in the right direction.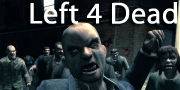 Details of the epic.TWO Left 4 Dead tournament are now available. The fun tournament will be taking place on the Saturday & Sunday at epic.TWO.
The tournament will be in a double elimination format unless there is a high number of teams wishing to take part in which case it will revert to single elimination.
Visit the L4D Tournament page for more details.
Well as we approach mere weeks to epic.TWO we have just 10 seats left with 90 people now paid and confirmed for the event.
We're now well into our event preparations, some of us are working on the pub quiz, others putting together some suitably evil questions for the epic.HUNT and all while getting ready for new venues in 2010!
With an event that's looking to be sold out and a truely epic party to see off such a great LAN venue, this is looking to be one fantastic weekend of gaming!
See you there!

You can now pre-order a selection of caffeinated drinks for the convenience of being delivered right to your desk ready for your arrival at epic.TWO saving you the hassle of carrying even more stuff to the event!
We've chosen a popular selection from the American Soda range including Jolt in various flavours and Mountain Dew. We'll also have a range on sale from the epic.SHOP at the event in single cans.
To order, simply go to your event booking and add the pre-order services.
Pre-ordering will close on Monday 6th July. Orders are subject to supplier availability, if stocks in required flavours become unavailable you will be advised by email on Monday 6th and asked to select an alternative.
80 people have now confirmed their seat for epic.TWO leaving just 20 seats left!
With still nearly 2 months to go before the event, we're well on track for a sell-out, in fact there are 92 provisional bookings for the event in total.
We've also now opened the final two rows at the event to make sure the final 20 people paying can sit as close as possible to friends and clans.
Don't leave it to the last minute, you may miss out! Head over to the epic.TWO pages now to confirm your place!
67 of you have now secured your seats for epic.TWO so we're now over half full!
There are still over 80 days left until epic.TWO and bookings have only been open for a few weeks so we're well on track for a full house for the event.
epic.TWO takes place from Thursday 23rd July to Sunday 26th July, starting 4pm Friday and finishing 4pm Sunday.
We've got loads planned for epic.TWO including our treasure hunt, pub quiz, fun tournaments, WTFBBQ and a world of BIG games!
Book now to secure your place at epic.TWO!
We've introduced a number of improvements to the epic.LAN website that improve both the presentation of information and the booking process. The changes include:
Addition of an event overview block to the front screen, so you can instantly see the next event and how many people are going.
Addition of a voucher payment system. This now allows you to buy a ticket (and all the associated services) for somebody else, pick the seat, and then to pass that ticket on to their account. This service is really useful for groups of people attending whether as friends, clans etc. who want to organise their seating and payments all in one go.
Further improvements to the website will be coming soon, watch this space for more details!
If you weren't at epic.ONE or are just salivating for more epic.LAN gaming, we've cut together a promo video to whet your appetite!.
Do you want a piece of this action? If so, all you need to do is book and pay for epic.TWO now and your place will be confirmed! There's just a few days left to secure your place at the special discounted rate of £35, so book now!
Page 68 of 70